Casino News
AGA Comments on the Revised Payback Protection Program Guidelines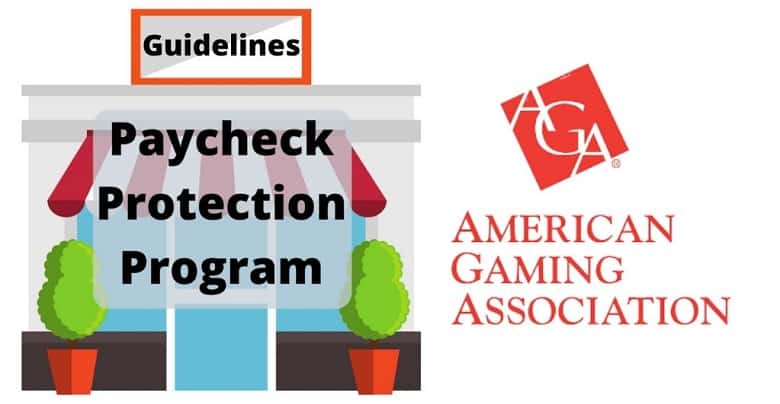 The ongoing global health crisis has extremely affected the U.S. casino industry. Employees from various sectors of the casino industry have been facing the consequences of the lockdown by the government across the United States. 
To help the local communities and American workers during the time of crisis the leaders of the industry are coming together to assist the casino gaming industry. A lot of gaming properties across the country have been donating in as many ways as possible to help those who are affected because of job loss and services. 
The casino industry is considered as the economic engine for the U.S. The industry has been supporting more than 350,000 small business employees who can supply and work with the casino industry. As per speculations, if the American casinos stay closed until the middle of May, it will be costing the U.S economy $43.5 billion in economic activity. 
What Is the Paycheck Protection Program (PPP)? 
Last week the American Gaming Association (AGA) President and CEO Bill Miller wrote a letter to President Trump regarding the Paycheck Protection Program's Interim Final Rules released for the Small Business Administration (SBA).
While today's revised Paycheck Protection Program rules from @SBAgov grant some relief to small gaming businesses, they "fall woefully short" of Congress' clear intent in the CARES Act to provide support for all businesses. @BillMillerAGA's statement here: https://t.co/ZUkUhoIpsE

— American Gaming Association (@AmericanGaming) April 14, 2020
The PPP is primarily designed to assist the business pay workers. The AGA requests the Trump Administration to pay equal attention to the PPP Interim Final Rules released by SBA  on April 2, 2020. These interim rules rely on the primitive discriminatory policy that will contribute to the small gaming industries eligible to receive loan assistance that is made to help a small business pay their employees. 
Revised Guidelines to the PPP
The SBA released the revised guidelines that will enable the additional small businesses that get revenue from legal gaming to be a part of the PPP. It can't be denied that this has brought some changes and progress, but it falls short to address discriminatory policies that restrict small gaming companies to have access to the critical loan support made available through CARES Act.
The AGA continues to assist for relief that provides support to the gaming workforce that is immensely affected due to the global health crisis. 
Around 989 casino properties have been shut due to the COVID-19 outbreak. The non-gaming business such as restaurants and local shops is also the most affected along with the casinos and gaming companies. 
The gaming industry has been paying the highest tax rates of the industry worth $10.7 billion which supports fundamental and critical programs from infrastructure to education.