Casino News
Bovada faces a lawsuit worth millions of dollars in Kentucky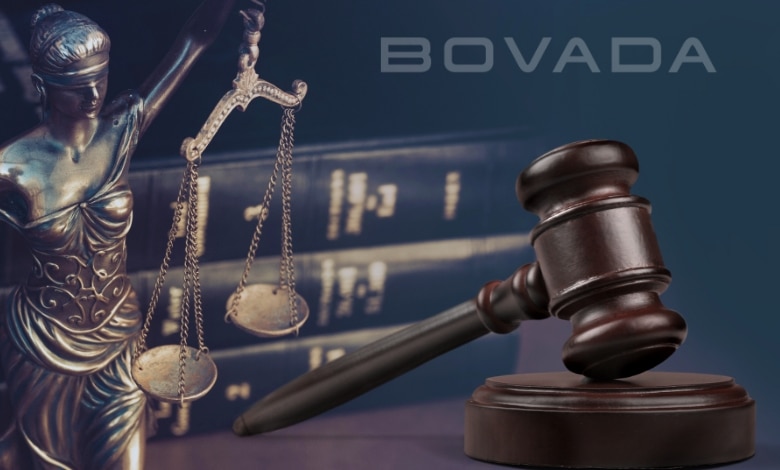 Billi Jo Woods has filed a lawsuit against Bovada in Kentucky for allegedly operating an illegal betting offering. Billi Jo Woods is a resident of the region, claiming that the operations of the venture are in violation of federal law. The lawsuit has sought clarification while alleging that there is a minimum of $5 million at stake in damages. Billi has taken up the cause of delivering justice to those who have lost their money.
Bovada is said to have illegally profited from thousands of customers during its course. Woods now wants to recover the losses and ensure that the legal expenses or attorney's fees are recovered from Bovada.
The plaintiff has named Morris Mohawk Gaming Group in the complaint. He has stated that the group has received substantial revenue from several domains, including Bovada. Other parties named in the lawsuit are Morris, Ayre, and Harp Media BV. Harp is allegedly a partial owner of Bovada's website.
Billi's complaint is based on the grounds that the games listed on Bovada are entirely based on chance. Specifically speaking, the lawsuit alleges that all outcomes are based entirely on chance. This is troublesome for the group because they advertised their services and products in Kentucky as a legitimate online business. Meaning there is a chance that they have misled the customers, encouraged them to engage with the platform, and then taken away their deposits in revenue & profit.
Bovada is known to accept credit cards and cryptocurrencies from customers. The platform has evaded laws of not just Kentucky but of many more states by putting up such an advertisement. Billi is now urging states to take action against the brand.
This is not the first time that an operator has come under the radar in Kentucky. PokerStars was the most recent platform, found to be the culprit of pocketing several hundred million dollars. The case has been settled, but it is being claimed that there has not been a favorable outcome to the case.
As for Bovada, the case has many years ahead of it, starting with 20 days until the defendants get to answer the case which has been filed against them. Many obstacles are on the road for Billi, with long-term enforcement being one of them.
Meanwhile, according to the latest casino news, reports are claiming that Bovada is pulling out its operations from The Empire State, that is, New York. It is one of the largest offshore sportsbook operators that has reportedly halted the acceptance of bets from customers since June 21, 2023. This is said to be the result of the forthcoming legal NY sports betting market.
Bovada had said in a statement that it was the newly introduced regulation and restrictions on NY players which forced them to take this call. BetOnline have also pulled out from New Jersey. That was in 2019, remaining germane to the topic as it shows that operators will eventually have to stop their offerings if operations remain under violations.