Sports News
College Football Odds & Preview: UCLA may have tough task rebounding from USC loss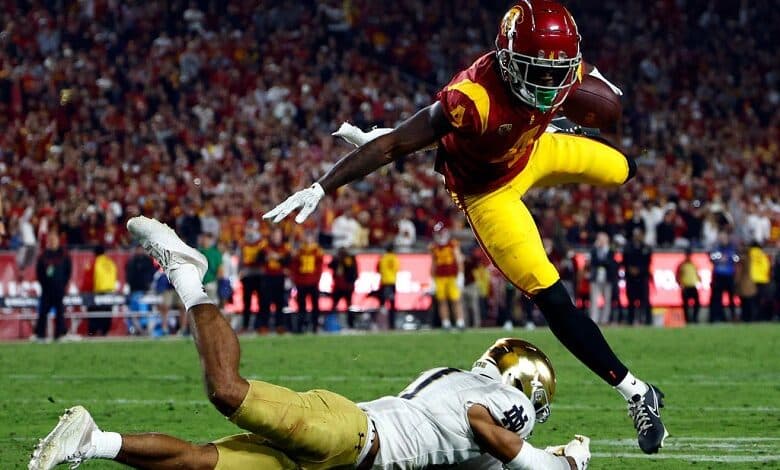 USC and UCLA are on their way to the Big Ten, but they are making quite an impact while still in the Pac 12. They played each other in the Rose Bowl last week in one of the more thrilling games BetOnline patrons saw this season.
But now UCLA has a quick turnaround to face a California team that has shown itself to be a pain in the neck when getting points. Let's see what happens.
And can the Florida Gators get some redemption on a dour season with a win over the FSU Seminoles, who are now in the national rankings? 
We look at these games and another where neither team wants to score points. 
UCLA Bruins at California Golden Bears
Pac-12 Football Lines: UCLA -11.5
Total: 61.5 Points
There's some bad blood in the subtext of this game. UCLA, of course, has announced plans to move to the Big Ten. Naturally, there are other members of the Pac 12 who are not happy about that. One of them has been Cal, which is taking action to block the move, making UCLA a little pissed. 
So there you have it.
The big question for UCLA is how they're going to be able to bounce back from a very draining 48-45 loss to archrival USC. 
And what about the health of quarterback Dorian Thompson-Robinson, who injured his hand and seemed to get through that game in Pasadena on heart alone? Of course, there's a flip side to this, as California won its rivalry game 27-20 against Stanford. So they expended some emotional energy as well. But perhaps something we'll look to is that the Bears, and particularly head coach Justin Wilcox, have been a particularly good play as an underdog, going 25-11 against the spread in that role. So UCLA might be the more likely victim of rivalry hangover. Check out the pick and odds for it on online football betting sites like BetOnline. 
The Play: CAL +11.5
Florida Gators at Florida State Seminoles
College Football Odds at BetOnline: Florida State -9.5
Total: 58 Points 
One would not question that Florida's season has involved quite a bit of disappointment. I mean, what could be more disappointing than to lose 31-24 at Vanderbilt last week? We can only say to Gator fans to give Billy Napier time. He has a reputation as a great recruiter, and he's been a pretty good architect of ground games, and we saw some of that against South Carolina a couple of weeks ago, as Florida ran wild for 374 yards. 
There is also an NFL-bound quarterback in Anthony Richardson, who runs extremely well and has a rocket arm, but if you watch this team this season, you know that he has problems with consistency these days. Completing just 55.7% of your passes on any level is substandard. 
Florida State has won its last three games by a margin of 132-23. And that includes a 49-17 victory over Napier's former program at Louisiana- Lafayette. The early 24-23 victory over Brian Kelly's LSU squad, which is still in the running for the playoffs, looks pretty good right now. And you have to say that in terms of development, Jordan Travis is further along than Richardson, with a solid 21-4 touchdown-interception ratio and a lot of mobility.
But it's pride at this point. And they'll never forgive Napier if he doesn't at least go down swinging. 
Play: FLORIDA +9.5
New Mexico Lobos at Colorado State Rams
College Football Odds: Colorado State -7
Total: 35.5 Points
Colorado State is 129th in total offense, averaging 284 yards per game. New Mexico is dead last in the country with 236.7 yards. So you'll excuse these teams if they look like they're playing in the mud. The Rams have gone under the total in ten of their 11 games this season, and we have to imagine that somehow, better days are ahead for Jay Norvell, who moved over from Nevada to take this job.
The play: UNDER 35.5
If you check out BetOnline, you will find that you can not only place wagers while the game is in progress (by clicking the "Live Betting" link), but you can also open your account in several different ways, using every form of cryptocurrency imaginable. So there's no excuse for not getting on board right away!