Casino
IPC Rejects the Star Casino's $530 Million Investment Plan for Pyramont Hotel Tower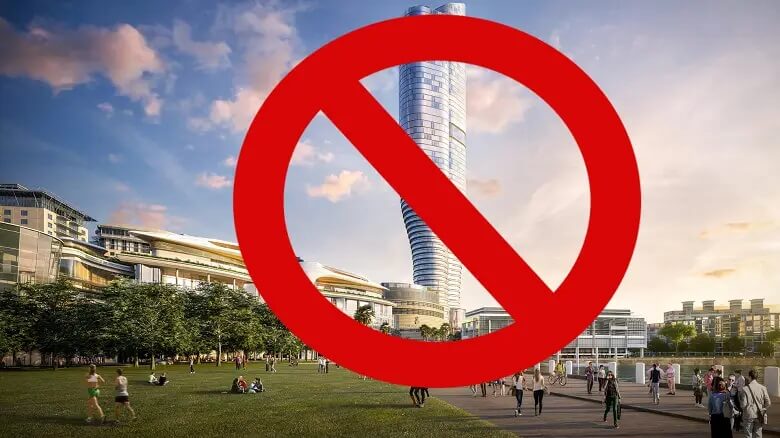 The Star's $530 million luxury casino and apartment tower plan have been dismissed by the state's planning commission. The decision came weeks after Premier Gladys Berejiklian deemed Pyrmont as 'the new gateway' to CBD Sydney. The Planning Commission felt that the plan was overly obtrusive with a 237m building.
The committee said that the tower was
inconsistent with current strategic planning for the site and locality and fails to promote the orderly use and development of land.
The commission on Wednesday said the development would result in an unsatisfactory built configuration that includes a building height that is overly obtrusive, causing undesirable impacts on views and visuals with overshadowing.
This isn't the first rejection Start group faced for this undertaking. Earlier in July, NSW Planning Department rejected the plan for the hotel and put it on hold, while Star Casino said it would keep seeking approval.
A spokesman from the group said,
We're extremely disappointed with the recommendation. Sydney needs hotels. Sydney needs new and refreshed tourism infrastructure or risks losing international visitors to other states, other countries. The Star will always continue to support tourism. For now, we will take some time to try and grasp the Department's position, review the report, and consider the avenues and other opportunities available to us.
The plan was initially lodged in 2018 for a luxury 220-room Ritz-Carlton hotel along with 204 residential flats to lure rich Chinese tourists. The plan also comprised of a neighboring center, a library, and some function spaces. More than 25 submissions were made against the proposal, and it ultimately was relegated in June to the Independent Planning Committee.
The conflict in the proposal aired criticism from certain development players as well as from some high-profile tower supporters of the media, including Alan Jones and The Daily Telegraph. The decision, however, also has support from some prominent business players.
The 3 member IPC council asserted that they contemplated the outcomes of the review and agreed that the Star's plan was found in a perimeter that evolves in a strategic context.
The commission takes the view that the outcomes of the Pyrmont review support an assessment of the application on merit against the existing statutory framework and strategic context of the area, as opposed to a potential future context which at this stage is not yet known.