Betting
Ladbrokes Apologizes for the Inconvenience Caused Due to the Covid-19 Outbreak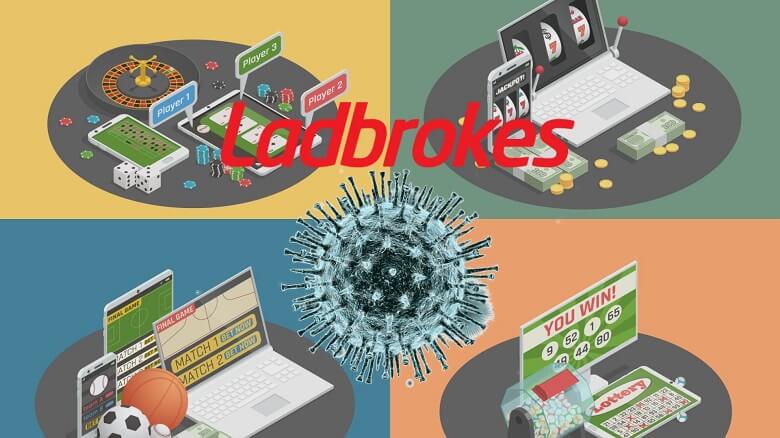 Ladbrokes, the leading gambling and betting company, based in London, has apologized to their customers for the inconvenience caused to them, as they are not being able to respond to their queries owing to the Coronavirus aftermath everywhere.
The entire world is going topsy turvy with the fear of Coronavirus engulfing people's confidence. Industries are running at huge losses, with the majority deciding to close down. There are quarantine orders issued everywhere; schools are shuttered, public gatherings are banned.  The gambling industry is also running at huge losses with people avoiding the brick and mortar casinos. The sports industry also is heavily affected.  The popular US sports leagues, including all the four major and active U.S. leagues, are suspending competition, following the Corona outbreak.
In fact, Spain's nationally owned lottery operator named Sociedad Estatal Loterías y Apuestas del Estado (SELAE) has issued a country-wide suspension on the lottery tickets sale. The suspension came into effect after the prime minister of Spain, Pedro Sánchez, made an announcement to impose "drastic measures to fight the coronavirus, including a national lockdown." Following this notice, the sale of the lottery tickets and the prize payouts less than €2,000, which is approximately £1,816, have been suspended, while the draws taking place from 16 March will be declared later on.