Betting
MGM and Buffalo Wild Wings Partners Up to Venture into Mobile Sports Betting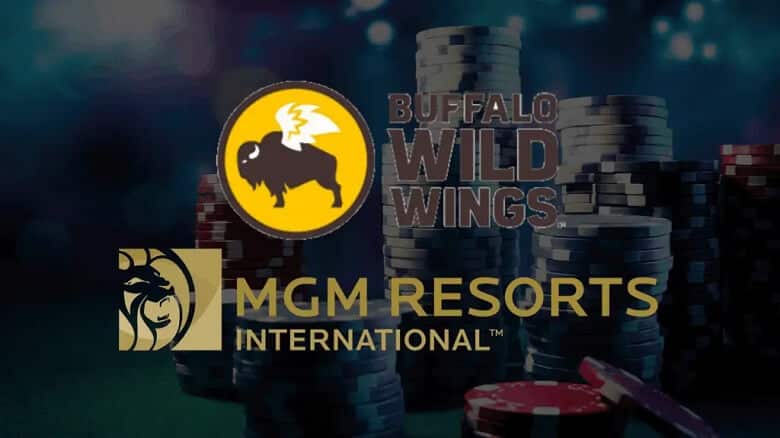 The MGM Resorts International and the nationwide sports bar Buffalo Wild Wings have joined hands to launch a mobile betting app, called 'Roar Digital' as an initiative to expand sports betting at Buffalo Wild Wings, in states where it is legal.
I think one of the things that we're doing with this partnership is trying to revolutionize the experience … engaging with sports in our restaurant will be different from that which you have on your couch.[..] Through your phone, because ultimately we think that's the most user-friendly way to do it, through our app you'll be able to engage in a free-to-play game that has prizing and mimics betting behaviour, and then through BetMGM, which you'll be able to access through that, if you wanted to, you'll be able to actually place bets through MGM,
Buffalo Wild Wings President Lyle Tick, described.
The "Blazin' Rewards" app will also have a free-to-play, mobile football game created for customers to choose their favorite NFL teams and weekly fantasy performers. The multiyear partnership also has plans to launch "Picks and Props," another free mobile football game that will utilize 'point spreads' and proposition bets or side bets while handing out rewards to winners. Winners can play from Thursday to Sunday and can collect their prizes from their local Buffalo Wild Wings outlets. Prizes include trips to Las Vegas, the Borgata casino in New Jersey or the Atlantic City and many more.
Our partnership with Buffalo Wild Wings is an important development in MGM and Roar's position as the leader in sports entertainment and betting,
said the CEO and Chairman of MGM Resorts, Jim Murren.
Later, this year, Buffalo Wild Wings will tap into full-scale sports gambling. They will do so, via a test program at selected locations in New Jersey, where sports betting over mobile apps, is legal. Eventually, they will conduct the test in more states.
The test program will also allow customers to get a feel of the BetMGM app at selected Buffalo Wild Wings outlets in the state.
The first consumer product won't take cash bets but would have prizes like trips to exotic locations and may earn tickets of participation for the first sports betting competition of BetMGM.
With so many states where mobile sports betting is legal and over 1,000 Buffalo Wild Wings locations nationwide, there will be plenty of places for bettors to have good food and place wagers on football
Even though the Buffalo Wild Wings president says that the restaurant is not getting a "direct piece of betting action," it is hoping to make reasonable profits from the partnership 'in the long run.'
He also added:
As the largest sports bar in the country, Buffalo Wild Wings has the opportunity to pioneer sports gaming experiences for fans, and we are taking the first critical step on that journey through our partnership with BetMGM. This is a landmark relationship between two preeminent experience brands that puts us in a position to innovate the current sports watching experience to bring the best of sports gaming to our guests.