Sports News
Spain Stops Gambling Sponsorship of Football Teams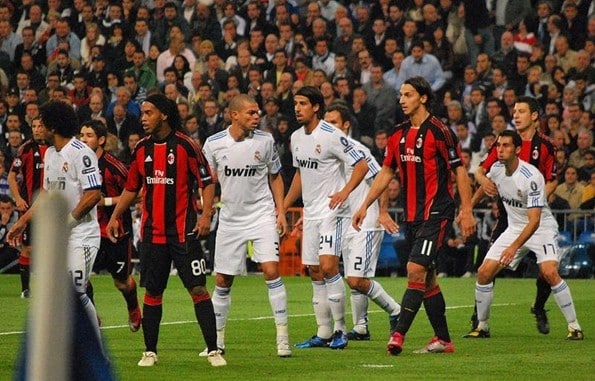 Spanish football clubs have received a significant shock from the government. It has been announced that all gambling-related football team sponsorship will be banned before the end of the season.
The news comes ahead of new legislation regarding the advertising of gambling.  The surprise news came in a letter signed by the minister of consumer affairs, Alberto Garzon. It revealed that once the new legislation has been passed, sponsorship deals with gambling companies would be prohibited.
That's a change of heart from earlier in the year. The government had said that they would be looking at reducing the number of gambling advertisements by 80%. With restrictions on the times when gambling adverts could be shown on television, that would affect football. Gambling companies regularly place advertisements when big games are on but would struggle to do so with this new planned legislation.
Now it seems that the Spanish government is planning even stricter legislation in the coming months. Why is this happening? It's all down to the effect that gambling sponsorship is having. The letter states that this has "contributed to normalizing a practice with serious health and social risks which need to be minimized in the field of advertising."
Worrying statistics have made a tightening of the rules regarding gambling sponsorship an inevitable move. They show that in the 18-25 age group, there has been an increase in gambling from 29% to 40% over the past four years. The number of young people who have been spending on gambling has gone up 13% annually.
Recent years have seen a significant rise in the number of deals inked between football clubs and gambling companies, with almost all the most important International online casinos currently operating in Spain.
The move is not great news at all for Spanish football teams. At present, 17 La Liga clubs have some form of deal with a gambling company. Sevilla signed a deal with Marathonbet worth €5 million a season. Valencia has linked up with Bwin in recent years, and such deals are good news for both clubs and sponsors and the fans.
More revenue is pumped into the club's coffers, and the bookmakers offer special promotions to the club's fans. As for the gambling company themselves, more people get to know about their products.
The news of a ban has come at just the wrong time for clubs. The ongoing pandemic led to a suspension of La Liga earlier in the year. When the fixtures did resume, games had to be played behind closed doors. Anil Murphy is the president of Valencia and says that €5 million in lost revenue due to the lack of ticket revenue. 
With that situation continuing, losing gambling sponsorship revenue would create even more problems. It's believed that a combined €90 million could be lost if the ban goes ahead. La Liga president Javier Tebas is calling for the scheduled transition period to be increased to three years.
Even though some other kind of relationship with gambling companies may still be possible, it's still bad news. It's believed that new deals might be worth just 30% of those currently in place. Less brand awareness simply means smaller amounts of cash being given to the La Liga clubs.
Talks have been held between La Liga and the Spanish government. La Liga has its own betting sponsor, M88. While they acknowledge that the authorities wish to regulate the betting industry, they want it done in "the best possible way."
The English Premier League will be keeping a close eye on the situation in Spain. The House of Lords Select Committee has already been looking at UK gambling regulation, and similar actions to those planned in Spain are being considered. They might give clubs three years to make changes due to financial problems. That is not Spain's position, though La Liga would accept such a proposal with open arms.
La Liga clubs have good reason to be worried about the planned legislation. There are already financial problems with Barcelona, even facing the possibility of administration. The hope is that a deal can be reached to delay the ban on sponsorship and give clubs the chance to find replacement sponsors.