Sports News
NFL Monday Night Picks – Colts seek to keep playoff hopes alive vs. Steelers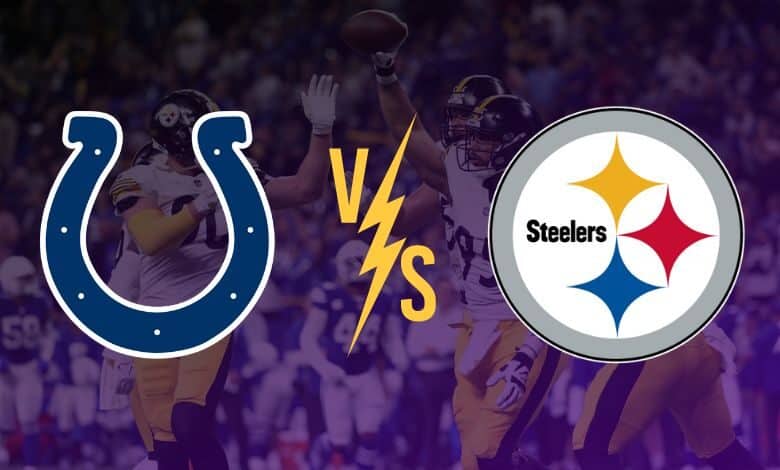 For the Indianapolis Colts, the season is not over yet. But they are certainly standing with their backs to the wall. They have a winnable contest on Monday night against the Pittsburgh Steelers. And if that indeed happens, they will find themselves just two games behind the Tennessee Titans in the AFC South.
What makes this kind of interesting for BetOnline customers right off the bat is the fact that the Colts have a quarterback who has a world of experience playing for a coach who literally has none. In contrast, the Steelers have the NFL's most-tenured coach and a rookie just getting his feet wet as a starting quarterback.
If the Steelers aren't dead yet, they're barely breathing; with a 3-7 record, they hardly have room for another defeat. But the general consensus is that using Kenny Pickett as the starting QB is equivalent to waving the white flag. We can argue about that, but Mike Tomlin doesn't seem like the kind of head coach who goes into "rebuilding" mode.
The Colts seem to have reached a certain level of stability since Jeff Saturday was named interim coach, having been plucked from the ranks of ESPN for that purpose. But they have had only a couple of games under his leadership, so perhaps it's too early to tell. Beating the Raiders, then taking the Philadelphia Eagles to the wire before losing by a single point, however, has to offer a little hope.
So are they the Colts who have tried very hard the last couple of outings? And will we see more of that with them in a virtual elimination game at Lucas Oil Stadium? We start finding out at 8:15 PM ET on ESPN. 
We'll make our Monday Night picks based on the odds BetOnline has posted on this game:-
Indianapolis Colts -2.5  (-115)
Pittsburgh Steelers +2.5 (-105)
Over 40 Points -108
Under 40 Points -112
And don't forget that Odds Boosters offers explosive payouts on pre-selected parlays every day of the week!
Maybe one of the problems for each of these teams is that they have capable running backs but don't run the ball enough. Indianapolis runs it a little more than 37% of the time, with a percentage of slightly more than 39% for Pittsburgh. But it would seem obvious that each of these clubs should probably be looking to run the ball and control the pace and the clock. 
Jonathan Taylor was as good as it got last season, as he led the league in rushing. This year things got rough for him as he was averaging just four yards a carry when Frank Reich got fired from his head coaching gig. Over the last two games, he's rushed 44 times for 231 yards. That's an average of 5.25 yards per carry. We don't know whether the jump is just a coincidence of Saturday taking over or not.
What is kind of strange is that Matt Ryan, who won an MVP and an NFC title with the Atlanta Falcons, then passed his sell-by date and made one mistake after another with the Colts over the first half of the season, has returned from a shoulder injury and looks, well, revived to some extent.
He was on his way to setting an NFL record for fumbles. But he hasn't fumbled in his last four games. He was sacked 21 times in five games, then just eight times in the last four. Sure, the Pittsburgh pass rush will bother him. And he doesn't throw the ball far down the field. But he's a 69% passer, and maybe the best thing for him was a change of scenery – for Reich and former offensive coordinator Marcus Brady (who was also fired) that is.
The Colts can turn Taylor loose. And Pittsburgh has scored 26 points in three road games with rookie quarterback Kenny Pickett. We can lay small numbers. 
If you are signed up with BetOnline, there are a whole bunch of possibilities that await you from exciting games to best promo offers. Check out BetOnline casino review and know more in detail!
For one thing, you can choose from literally hundreds of props in the Prop Builder apparatus. Then, there is a chance to engage in "Live Betting" while the contest is in progress. Don't forget about Odds Boosters as well; these give you explosive payouts on pre-selected parlays daily. And when you open up your account, you can deposit using your credit card or any number of cryptocurrencies – easily the most extensive list to be found in any sportsbook on the web!