Sports News
Uruguay Beat Puerto Rico in Group F to Keep Qualifying Dreams Alive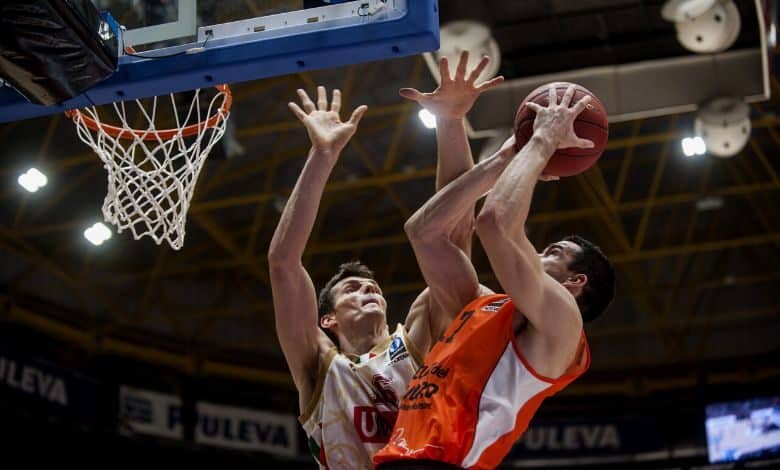 The setting of 5,000 at Antel Arena of Montevideo saw their home team win against Puerto Rico with a final score of 78-70 in favor of Uruguay. The country is now more than hopeful of qualifying for the tournament and probably leaving its mark with a futuristic return in their minds.
Puerto Rico fought before losing the lead to Uruguay in the first half, where the winners led the charge, courtesy of Jayson Granger and Bruno Fitipaldo. Each scored 25 and 18 points to put up 43 points on the board. They were perfectly supported by the bench that managed to add 25 while capitalizing on the second chance and fast scoring.
The 2023 FIBA World Cup Americas Qualifiers series is getting more interesting as Uruguay has guided itself to the fifth victory after defeating Puerto Rico. It was Window 4, where the winner continued to look for a defensive performance.
One can expect it to come on the field in the next game assuming the team takes that game that deep. As the qualifiers proceed, NBA betting will keep getting interesting. Facts and numbers change with players coming around stronger to show how well they are prepared for the victory.
Except for the first 20 minutes, where Uruguay led the scoreboard without the defensive tone, it took on that attitude later, which could probably be the lead that Uruguay earned in the first and second quarters. The home team entirely dominated the first half.
The last ending part, a bit of it, replicated the initial 20 minutes with a difference that Uruguay felt disconnected from their natural tuning.
Uruguay is closer to qualifying for the tournament, which is all that matters now.
As per the recent sports news, Puerto Rico put up a strong fight by lowering the margin after they scored 8 points in the last 46 seconds of the game. Alonso Plummer lowered that gap after others added points, namely Justin Reyes and Tremont Water. The team has a record of 4-4 after losing the chance to grab their 5th victory.
Another window could get them inside as the team braces with more preparation. Puerto Rico is a young group, and the team's coach, Nelson Colon, believes they can keep fighting for the ultimate basket.
Advantages flew in after Puerto Rico handed over 22 turnovers to the team, taking 87.5% of shots from a long distance. Assistants were noteworthy only to be improved for the next games. Play balls added to the strong defense of Uruguay as Puerto Ric struggled to maintain possession.
Uruguay last reached the World Cup in 1986. The dream to re-enter is alive with the Window 5 scheduled against Mexico on November 11.
Puerto Rico will play their next game against Colombia on November 14. Puerto Rico will be hosting their guests to take the lead in their record of 4-4.