Sports News
Avalanche Up Against the Lightning in the Stanley Cup Finals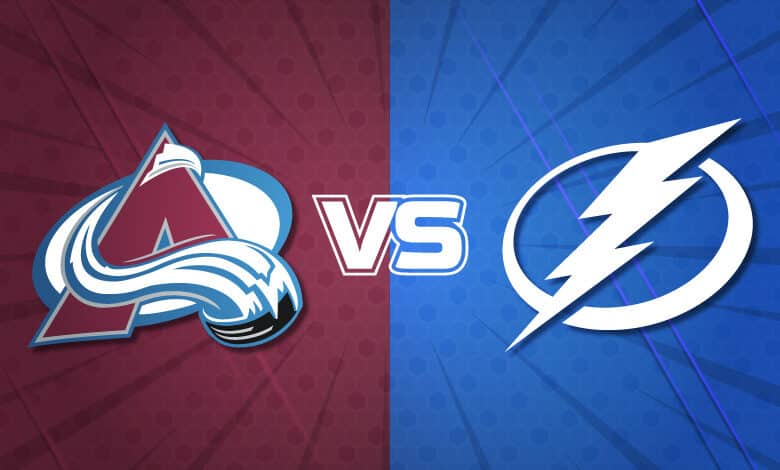 The answer to who would be the next finalist in the Stanley Cup 2022 has finally been given. The two-time defending champions Tampa Bay Lightning have entered the finals for the third time to go against the up-and-coming Colorado Avalanche. The Tampa Bay Lightning is the first team to enter the finals three times since the Edmonton Oilers in 1986.
The Colorado Avalanche have begun their practice to take on the defending champions to create history in the current Stanley Cup season. Conversely, the Lightning seemed determined to win the Stanley Cup trophy. The ice hockey betting community is getting excited to see several interesting storylines unravel in this exciting face-off. 
After fighting throughout the Eastern Conference Finals, the Lightning was finally able to beat the New York Rangers to hold their ticket to another Stanley Cup Finals. Lightning's goalie Andrei Vasilevskiy managed to contain the Rangers to just one goal in the elimination match. Steven Stamkos' stunner 21-seconds after New York's Frank Vatrano's power-play goal helped the Lightning relieve their stress as they went on to win the 6-game series on Saturday.
The defending champions have had an uneven season, with many ups and downs from the opening round against their Toronto Maple Leafs. However, they managed to bounce back when they swept the Florida Panthers in the next round. 
The next series with the New York Rangers did not go well for them as they lost the first two games. Despite the initial losses, they gave some dramatic comebacks in the next four games and stole the series from the Rangers.
On the other hand, the Avalanche have had one of the most consistent seasons in their history as they toppled both Nashville Predators and St.Louis Blues in the opening rounds. The Avalanche carried this momentum to third to sweep the Edmonton Oilers and earn their ticket to the Stanley Cup Finals. Now, the Avalanche team is looking determined to make up for their last three consecutive round-two exits.
When asked about their games, the Captain of Colorado Avalanche, Gabriel Landeskog, said that it was good to move past a round in the game, but they are also aware their job is not finished until they win the finals. The same goes for the current champions, who are getting ready to put their experience from the last two finals into the upcoming games.
Game 1 of the Stanley Cup Finals will be held at Ball Arena on Wednesday at 6 p.m. The subsequent games will go on up to June 22. If necessary, Game 5 and Game 6 will take place on June 24 and 26, respectively.