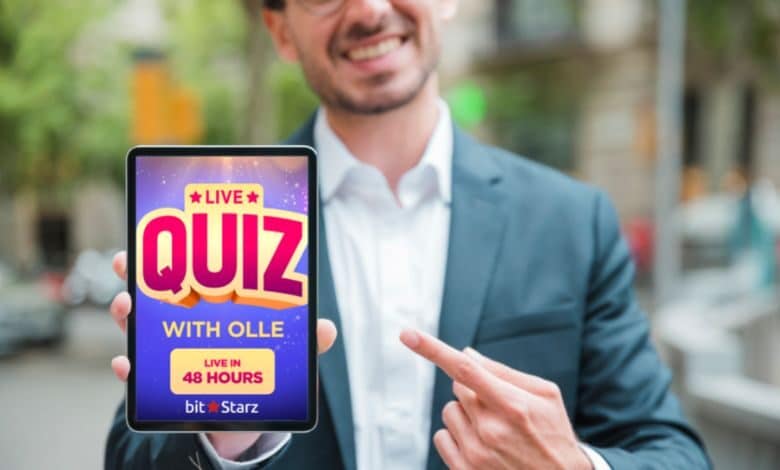 BitStarz has announced a Q&A contest with its players, with monetary prizes of up to 10,000 euros on the line. All they have to do is answer 10 questions related to the platform. The prize is subject to distribution if there is a tie between two or more players. Titled "Live Quiz with Olle," the contest begins on December 23, 2022, at 00:00 CET, with doors open for everyone who qualifies.
Players must have deposited at least 20 euros in 2022. Those who have not done so can still enter the contest by making the required deposit before the contest starts. To reiterate, the qualification is automatic, with no further action required if the deposit has been made to the platform.
Each question will be accompanied by a list of options from which the participants must select the correct response. The grand prize of 10,000 euros will only be awarded to a single participant if they are the sole winner. Sharing will occur in the event of a tie. Each right response will be worth a single point. Five correct responses will result in five points, while ten correct responses will result in ten points.
Given that BitStarz intends to compensate all players, participation is relatively risk-free. The payout will consist of a cash award and free spins, depending on where participants finish the competition. The following table illustrates how BitStarz will distribute the prizes for the Live Quiz with Olle.
| | |
| --- | --- |
| Points | Prize |
| 10 | 10,000 Euros Cash |
| 9 | 5,000 Euros Cash |
| 8 | 500 Euros Cash |
| 7 | 300 Euros Cash |
| 6 | 150 Euros Cash |
| 5 | 100 Euros Cash |
| 4 | 200 Free Spins |
| 3 | 100 Free Spins |
| 2 | 50 Free Spins |
| 1 | 20 Free Spins |
| 0 | 10 Free Spins |
Ten free spins are awarded for failing to score a single point. According to an official blog post by BitStarz, attending the competition is a no-brainer. Thousands of euros and free spins await.  Obviously, the objective is to get all ten questions correct.
BitStarz is an online casino operator that offers over 3500 games. It accepts many currencies, making it easy for gamers from all around the world to enter the entertainment arena. With BitStarz, withdrawals are significantly quicker than on other platforms, as per several Bitstarz reviews.
Customer support team members have an average of more than three years of experience. They are proficient enough to deliver prompt responses to any player inquiries.
Live Quiz with Olle is one of the many promotions announced by BitStarz. Others include Winning a Drone, Tickets for Tesla Draw, and Win Tesla Model 3. These may be time-sensitive, with participation windows open or closed depending on their respective terms and conditions.
Live Quiz with Olle is hosted by Olle, who can be contacted through live chat on Twitch. Olle will remain visible throughout the event.