Sports News
FTX US Partners with Monumental Sports Entertainment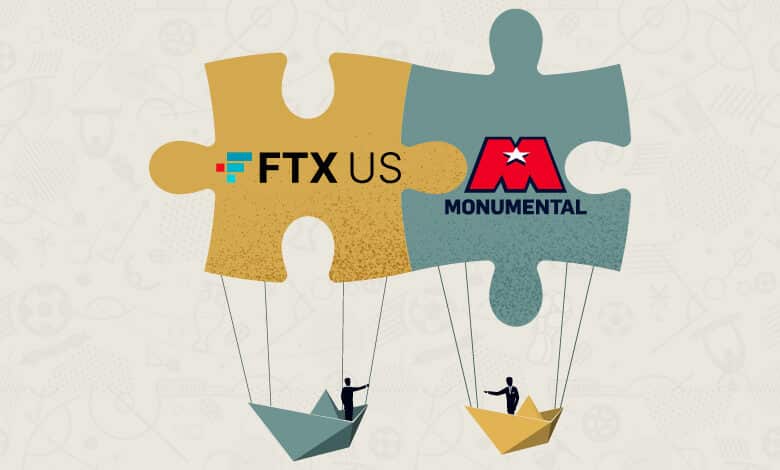 Monumental Sports Entertainment (MSE) confirmed on 20th December that it has entered into a "multi-year deal" with FTX US. As a result of the partnership, FTX US will become the official crypto exchange & non-fungible token (NFT) partner for MSE as well as its properties.
According to the statement, the teams would include the WNBA's Mystics, the NBA's Wizards, the NHL's Washington Capitals & Capital City Go-Go. The FTX US non-fungible token platform will hold exclusive rights to long-term NFT drops by Monumental Sports Entertainment as a result of the NFT collaboration.
Ted Leonsis, an American entrepreneur, shareholder, film director, as well as author who had been a former senior executive at America Online, created MSE (AOL). Axiomatic, which also handles the global e-sports franchise Team Liquid, is also owned by the company. Monumental Sports & Entertainment is excited to be collaborating with FTX to bring the nation's top crypto exchange to the most devoted fans in the nation.
As per the latest sports news, FTX will become the partner for the FTX US "Big Block-Chain" highlight sequence. The Big Block-Chain campaign will be promoted via social networking sites and arena LED signboards.
FTX US will also be promoted on the plaza and arena TV networks, increasing arena customers' visibility to FTX US.
FTX had already made a number of sports collaborations over the last year, such as helping fund a Sports Illustrated sweepstakes, teaming up with Los Angeles Angels Shohei Ohtani as an ambassador as well as Tom Brady & his supermodel wife, Gisele Bündchen. The company has collaborated with the Mercedes-AMG Petronas Formula One team, and Green Bay Packers running back Aaron Jones has also joined the FTX ambassador team. The exchange is the official crypto exchange of the MLB. FTX also paid 210 million dollars to re-brand the esports giant, TSM.
One of the primary goals of FTX US is to raise public awareness of digital assets, all while giving consumers of the FTX US platform a one-of-a-kind interaction.