Sports News
Hayya Service Centers Open Before FIFA World Cup to Help International Fans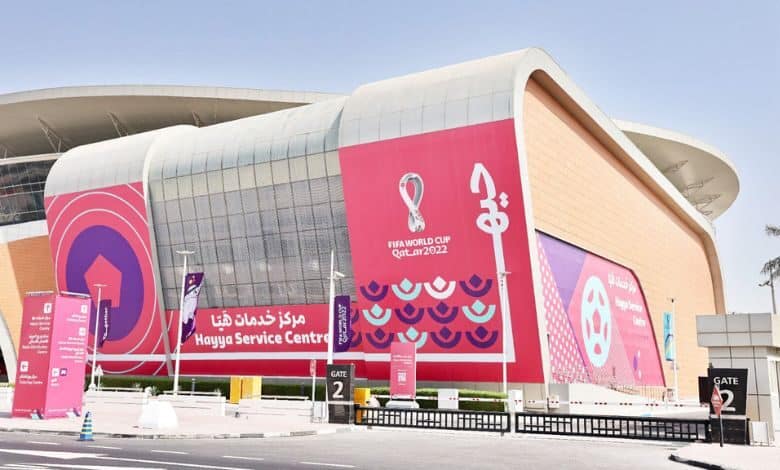 International fans scheduled to attend the FIFA World Cup 2022 in Qatar have found a helping hand at the location. The Supreme Committee (SC) for Delivery & Legacy has announced plans to open Hayya Service Center on October 01, 2022 (Saturday) at Ali Bin Hamad Al Attiyah Arena.
Hayya Service Center will assist the fans in printing their Hayya Card. Fans can also avail of face-to-face assistance at the Hayya Service Center for inquiries related to Hayya Card. Operational timings for the center are:-
10 AM to 10 PM from Monday to Sunday, except Friday

2 PM to 10 PM on Friday
Hayya Service Center will open on October 01, 2022, and it will remain functional till the end of the tournament. In other words, the service center will function till January 23, 2023.
Everyone who purchases a ticket must have a Hayya Card. The card is required since it gives them free access to stadiums and public transportation on game days. Moreover, the Hayya Card will act as a permit for international fans coming to Qatar specifically for the tournament to support their favorite teams.
Preparations in Qatar look wonderful as they are underway in full swing. A service center like this will make it easier for the fans to seek assistance anytime during the tournament.
As per the today's sports news, Saeed Al Kuwari, the Hayya Operations Director at the Supreme Committee for Delivery & Legacy, said that many applicants were experiencing a smooth process while applying for their Hayya Card. Saeed Al Kuwari further highlighted that the service center would assist fans in resolving their issues before and during the tournament.
Fans attending the tournament can apply for Hayya Card online or through the mobile application – Hayya to Qatar 2022. The mobile application is live on all the major app stores – Android and iOS.
Fans must only have a passport photograph, personal details, match ticket number, and information related to accommodation.
FIFA World Cup Qatar 2022 starts on November 20, 2022, with 32 teams participating in the tournament. Best FIFA betting sites have begun to onboard participants with various odds. Warm-up matches are taking place as well, just before the tournament. Participants may want to review those matches before betting on an odd.
The first match is between Ecuador and Qatar from Group A. 8 groups have been formed with 4 teams per group. The final match will be played on December 18, 2022, between two teams who qualify through the group matches, Round 16 matches, Quarter Finals, and Semi-Finals. Hayya Service Center will remain operational to assist fans throughout the tournament.