Casino News
Las Vegas Casinos Exceed Pre-Pandemic Numbers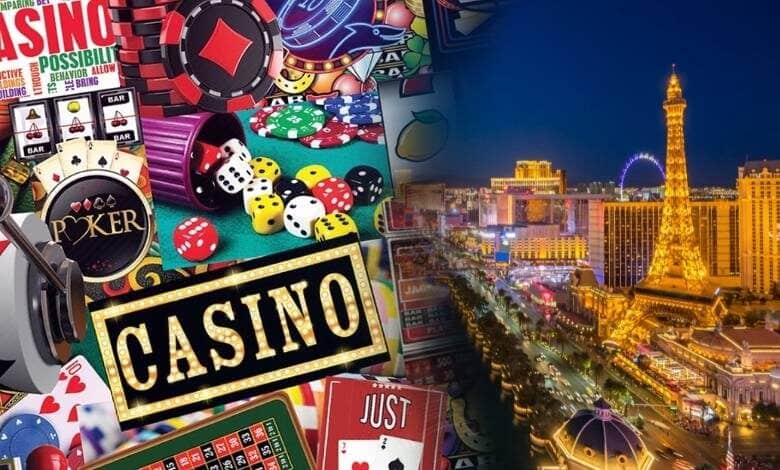 Las Vegas casinos, Red Rock Resorts, and Boyd Gaming recently stated that casinos are recording even better numbers than 2019. The Gaming Control Board supported the claims with its latest statistics reports.
In Clark County, including North Las Vegas, Henderson, and Boulder Highway, casinos generated 1.4 billion dollars in the first half of 2021. The casinos cater to nearby communities and neighborhoods alone. The numbers are 16.5% higher than the numbers back in the first half of 2019. 
Analysts are using 2019 as the base year since 2020 did not allow casinos to operate fully. June alone witnessed the casinos' net gaming revenue exceeding 269 million dollars. It was an all-time single-month record with almost 43% growth since June 2019.
Michael Lawton, the Senior Research Analyst in the Control Board, stated that the local industry produced single-month gaming earning records in both May and March. 
Steven Qieczynski, Stifel Financial's gaming analyst, states that the local markets in Las Vegas are quickly growing, and no reason suggests that it will go down. 
As per Steven, Nevada's favorable 6.75% tax rate on gaming earnings plays a key role in the growth. Thus, despite the pandemic, the economic factors steering the region are still performing well. 
Carlo Santarelli, a gaming analyst from the Deutsche Bank, stated that July would also follow similar numbers like June. Both Red Rock Resorts and Boyd Gaming are attracting a younger audience capable of spending more resources, time, and effort on gaming. Moreover, casinos are even witnessing growth in non-gaming venues like theatres and restaurants.
Keith Smith (CEO of Boyd Gaming) talked with analysts and said that the company is largely focusing on gaming activities. However, Keith expects non-gaming operations to grow even more after restaurants return to optimal operations.
As per Keith, Boyd Gaming is making minimal revenue from non-gaming operations. It will grow with time but at a relatively lower margin.
Chad Benyon, the gaming analyst from Macquarie Securities, stated that the regions across Nevada grew immensely in June, especially the locals market. In addition, red Rock and Boyd Gaming exceeded every expectation and analysis regarding cash flow in the Q2, added Chad.
Red Rock and Boyd operate almost two dozen casinos within the state, outnumbering every competitor by a huge margin. Thus, Boyd Gaming generating 236 million dollars in three months and Red Rocks earning 426.4 million dollars is not surprising. However, while Boyd Gaming witnessed a 6.9% growth in revenue since 2019, Red Rock's revenue went down 7%.
Boyd Gaming generated most of its income through Midwest casinos, and the company is expecting even better results in July. 
The pandemic has seen a rise in online casinos across North America. If you are looking for a guide to online casino Canada, then New casinos online is a great website to get started.