Casino News
Parlai: redefining online gambling with immersive Metaverse experiences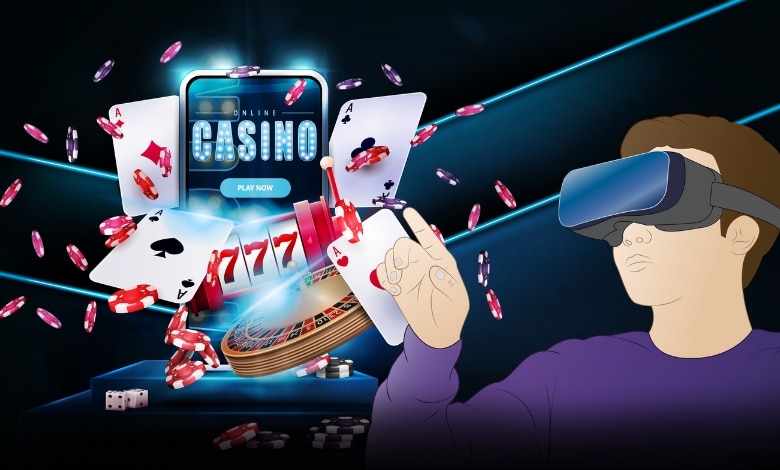 From the vibrant casinos of Vegas to the glamorous halls of Macau, the gambling world has always been captivated by its allure and excitement. Now, a groundbreaking online gambling platform called Parlai is set to revolutionize the industry, offering unprecedented accessibility, immersion, and interactivity.
Parlai is not just another run-of-the-mill online casino. It is a visionary platform rooted in the heart of the metaverse and powered by the hyper-realistic environment of the Megaverse. By blending cutting-edge technology with the timeless thrill of gambling, Parlai brings an unparalleled casino experience to your fingertips. But fear not; traditionalists like Parlai also offer web2 interfaces for those who prefer a more conventional approach on their mobile or desktop devices.
Parlai stands out among online casino sites, offering a range of innovative features that elevate the gambling experience. The core philosophy behind Parlai is inclusivity. It aims to make the world of online gambling accessible to all, regardless of their level of experience.
The timing of the Reality Pro headset release by Apple couldn't have been more perfect for Parlai. The mixed-reality technology merges virtual elements with reality, enhancing the immersive experience already offered by Parlai. With this device, users can enter a virtual casino and seamlessly join other players as though they are physically present, placing live bets from their own homes. The Reality Pro removes any distinction between real and imaginary worlds, making it possible to feel like you're in an opulent Las Vegas or Monte Carlo casino while gambling online.
You can join Parlai and become a part of the rapidly expanding online gambling industry by joining Parlai. One of its features is the ability to interact in real time with players around the globe, just like you would in a casino. It provides an experience similar to being in a casino but from your home. Blockchain technology ensures that transactions are secure and confidential, no matter whether you use Metaverse or web2 technologies.
In the online gambling industry, Parlai's launch comes at a pivotal time. With an estimated $127.3 billion market by 2027, the potential for growth and innovation is enormous. In the future, online gambling will become even more engaging, dynamic, and interactive due to the advancement of technology.
No matter what your level of gambling, Parlai invites you to embark on an unforgettable journey, whether you're a seasoned gambler looking to expand your horizons or a curious newcomer intrigued by online casino sites. Parlai's unparalleled accessibility, immersive environments, and commitment to inclusivity will redefine the way we experience casinos in the future.