Casino News
The Impact of Lockdown In Online Casino Gaming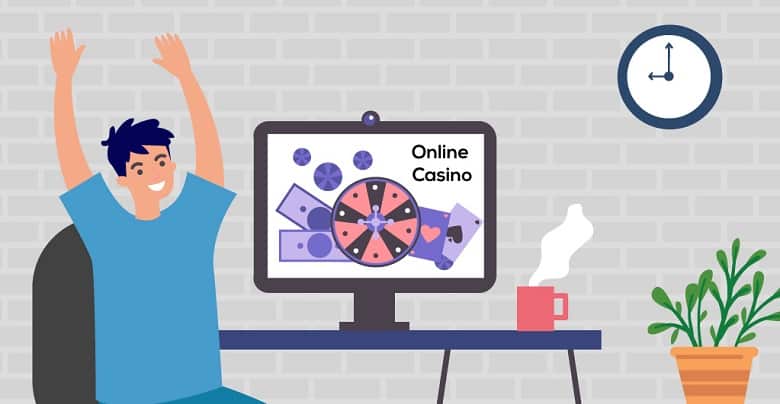 In the modern era of globalization, technological advancement, and innovation, there exists the enticing world of gambling, which exhibits great potential as a fortune earning industrial domain. Often referred to as a 'sheer game of luck,' gambling has evolved dramatically from its traditional state to the modern-day luxury and entertainment setting. The lavish casino establishments sprawling in cities like Las Vegas, Nevada, Venice, New York, etc. have given worldwide popularity to gambling and a sense of substance to its existence. Online casino and gaming platforms added another layer of comfort for people who had a soft corner for gambling but couldn't find the time and money to satisfy their cravings.
Presently, the world is dealing with one of the biggest health hazards of all times, the Coronavirus pandemic or COVID-19. The disease had its first prints recorded in Wuhan, China and within a few months span, it spread to all the countries at an exponential rate taking death tolls to a high alarming figure. With a view to curb the aggravating situation, people were forced to practice social distancing by government authorities. Public gathering spots, entertainment hubs, eateries, industries, casinos, etc. were shut down for an indefinite time to restrict mass access. As land-based casinos were closed to ensure the safety of staff and guests, people moved towards the online casino operators.
An array of reports signaled that the number of searches for 'online casino' rose by 83% in March in comparison to the last year. In regions where the online casino industry has a legal status, 30 new market operators joined the industry, the volume of bets got doubled, and there was a rise of 20-25% in online casino user flocking as well. They immersed themselves in their favorite games, competed with the best players, and earned lucrative rewards and bonuses at the convenience of their homes. Where casino games saw more participation, the demand for sports betting reduced drastically due to the canceling of all the major events of national and international authority.
Top 5 Online Casino Games To Enjoy During Quarantine
Baccarat Online
Baccarat is one of the oldest casino games worldwide. Its online version of Punto Blanco and Chemin de Fer is the most popular baccarat variations which are played by a majority of people. The game is quite simple to learn and is played between two hands- the banker and the player. The players have to bet on the hand that is nearest to 9 to win rewards. Each baccarat round play has three possible results- player win, banker win, and tie.
Roulette
Online casino platforms offer a wide range of Roulette versions to attract the players. You can enjoy European Roulette, American Roulette, Multi-ball Roulette, and Mini Roulette as well. The players playing online have a more expanded range of table limits. They have increased winning chances from side bets.
Blackjack
Blackjack shines as one of the most widely played casino game both in live casinos and online portals. The card game is simple in its approach and requires a few strategic moves from the players to win at the table spread. Anyone getting cards that sum up to 21 or closest to the number becomes the winner. In online Blackjack, the participants get a wider table limits range and side bets offering more chances of doubling investment.
Online Poker
Poker has a separate fanbase when it comes to online casino gambling. It has multiple forms and variations that help to keep the players hooked to poker tables. You can quickly find poker on a variety of online platforms that offer 24*7 services to their customers while offering exciting rewards.
Online Slots
You can enjoy your favorite slots game in online mode as well. The market is flooded with an array of slots game for users infused with innovative themes and enriching experience.
Online Casino Portals Supporting Paytm and Phone Pay
One of the chief factors responsible for boosting the adoption rate of online casino gaming and gambling is the use of online payment mechanisms for making transactions while playing. You can use Paytm, and Phone Pay payment apps for playing games in online casinos. The various online casinos accepting Paytm and Phone Pay include PokerBaazi, Rummy Circle, Ace2Three, Classic Rummy, Adda52, StarPick India, Dream11, and many more. The deposition and withdrawal of funds are pretty convenient and secure as transactions are safeguarded by the latest technology. As per Casino News, These payment systems provide user-friendly operation while relieving players from the risk of thefts or frauds which occur during transactions or transferring the money.
Conclusion
The online casino portals allowed people to enjoy their favorite casino games in the comfort of their homes and limited capital. The surge in online casino gaming seems quite obvious as it allowed people to play games while ensuring social distancing norms. The operators took advantage of the situation and enticed players by offering variety in games and amazing rewards. You can choose from the wide range of online casino portals and start playing. By acting a bit vigilant and prudent, you can become a pro player in the online gambling arena.