Sports News
FIFA World Cup Qatar 2022: Morocco vs. France Prediction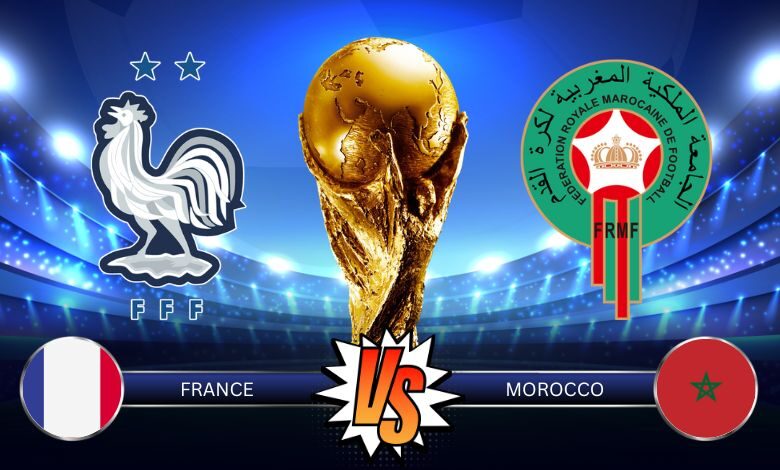 Argentina is through to the final round, with Messi sharing the top spot for the Golden Boot with Mbappe. Morocco has made history by becoming the first African nation to reach the semifinals of the FIFA World Cup. Morocco's multiple victories over giants like Spain and Portugal are no longer a source of surprise.
Throughout the tournament, Regragui's success has been largely attributable to their team spirit and stellar defense. The conceding of a single goal in a competition of this magnitude is also noteworthy. However, the hunger for victory has yet to be satisfied.
France looks to retain the title and become the first nation in 60 years to do so. England's Kane missed a penalty kick in the 84th minute, creating an opportunity for France to defeat England. The final score in the Quarter Finals of the FIFA World Cup 2022 was 2-1 in favor of Deschamps's team. With the next edition, England hopes to recover more powerfully.
Teams

France

Morocco

Rankings

4

22

Location

Al Bayt Stadium, Qatar

Date and Time

December 15, 2022

12:30 a.m. IST
Regragui, Moroccan footballer, managed the absence of Aguerd and Mazraoui against Portugal, a side that fielded Ronaldo in the 51st minute. A player is less likely to miss the event versus France, according to Regragui. After being carried off the field on a stretcher during the Quarterfinals on December 10, 2022, Saiss's condition is still a cause for concern.
En-Nesyri gave his team the lead in the previous match with his header, posing the potential to upset another team with his leading attack in the future.
France has a few illnesses to worry about, with Rabiot and Upamecano likely to miss the semi-finals. Konate and Fofana have been lined up to support Tchouameni and Giroud. Mbappe was silent when facing England, which had no effect on the overall performance of the team. Morocco will have to find a way to defend the entire team for the win.
Morocco has won five of its previous six games, with the remaining match ending in a tie. France has 4 wins and 2 losses to its name from the previous 6 games that it has played. The statistics at top football betting sites show that betting odds are high for both the teams, since one has won almost all the matches in the current FIFA World Cup, while the other are the defending champions.
The prediction for the Semi-Final France vs. Morocco round of the FIFA World Cup 2022 is in favor of France, with 1-0 as the final tally. Another scenario could be 2-1 against Morocco.