Casino News
Gaming Powerhouses Unite: Bragg & 888's Global Deal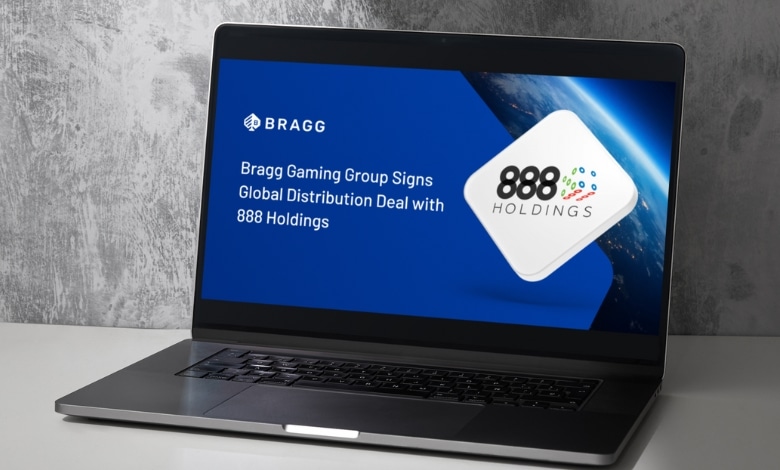 Group of Bragg Gaming, an acclaimed iGaming technology supplier, recently formed a worldwide distribution accord with 888 Holdings, a celebrated betting and gaming enterprise accented by acclaimed brands. This agreement will make Bragg's exclusive content available on William Hill in the UK, Mr. Green in Italy, Sweden, and Denmark, plus 888casino in Italy for the first time. This agreement between Bragg and their partner will increase the availability of Bragg's unique content to people all over the world. This strategic move shows how committed Bragg is to becoming a leading content provider in gaming, as well as pushing its reach into important markets.
This new partnership between Bragg Gaming Group and 888 Holdings is a momentous event for both companies. With innovative technology from Bragg as well as exclusive iGaming titles, like Atomic Slot Lab, Wild Streak Gaming, Oryx Gaming, Spin Games, and Indigo Magic, the combined company will deliver an unparalleled gaming experience to its global customer base. The agreement allows players in the UK, Italy, Sweden, and Denmark to access the games from Bragg Studios and Powered by Bragg for the first time.
Lara Falzon, President and COO of the Group of Bragg Gaming expressed great enthusiasm about the collaboration with 888 Holdings, an esteemed business in the worldwide gaming sector. She noted that Bragg has a broad selection of unique iGaming titles suited for different types of players, which correspond perfectly to 888's offerings. This agreement is indicative of Bragg's dedication to widening its reach into important markets and becoming a major content supplier within the industry.
Ofir Gal-Mor, who is the Head of Content for 888 Holdings, expressed his joy about the partnership with Bragg Gaming. The two companies have worked together since early 2022, and now that the content from Bragg has been added to William Hill and Mr. Green brands, they anticipate this relationship will continue to grow.
According to the casino news, Bragg Gaming Group is a provider of online and land-based gaming services featuring their own proprietary and exclusive content and state-of-the-art technology. Their Bragg Studios provide many high-performance casino games, along with titles from carefully chosen studio partners. They have also created an omnichannel Player Account Management platform that powers multiple prominent sportsbook and casino brands, combined with in-house operational and marketing support. Bragg's reach extends across multiple regulated markets, including America, Europe, and Latin America, due to its various licenses and certifications.
888 Holdings Plc is a well-known provider of gaming and wagering services, operating numerous high-profile international brands like William Hill, 888, Mr. Green, SI Sportsbook, and SI Casino. It is committed to offering customers globally enjoyable yet safe betting and gaming experiences by staying ahead of the curve in using cutting-edge technology and content-filled products.
This partnership between two major companies in the gaming industry will provide an exciting and engaging experience for gamers in different regulated markets. It will include a variety of exclusive and popular games that cater to everyone's preferences. This agreement will further promote Bragg Gaming's international growth as well as solidify 888 Holdings' reputation as one of the leading betting and gaming industry names.