Gambling
An illegal TikTok scheme comes under the investigation of Minnesota Police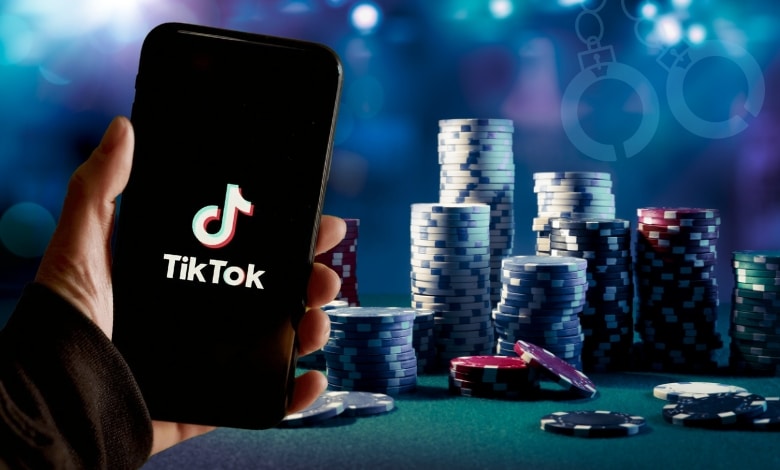 Minnesota Police are in action, and the person they are running behind is Blake Carl Fitzgerald. He is reportedly under the radar of investigation for running an illegal gambling scheme. Per the details made available to the press, it has been learned that Blake would take money from their users and ask them which machine he should bet on. All of it was live-streamed on TikTok. This ran from October 2022 to December 2022.
Blake kept in touch with users through a Discord server. Their agreement was such that Blake was allowed to keep 50% of the winnings. He was known for picking a follower during his live stream and asking them which machine he should bet on. Minnesota Police have filed a criminal complaint against Blake. If the charges are found to be true, then TikToker will face criminal imprisonment of up to 3 years plus thousands of dollars in fines.
All the bets placed by them were on behalf of other people. Bets were placed remotely in assistance with an accomplice who is yet to be identified.
Another section of the agreement between Carl and his followers was that if Carl ran out of time, then he would return the money completely. A subscription fee of $5.99 was charged from followers in addition to the betting amount. Payments were made via Venmo and CashApp for a total of $65,103. All the proceeds were used to place bets on slot titles at two venues, namely Treasure Island Casino and Lake Casino & Resort. Carl would visit the venue and live stream his performance.
The Minnesota Alcohol & Gambling Enforcement Division acted on the content creator after receiving an anonymous complaint. The regulatory body has launched an investigation, and the verdict should be out at the earliest.
According to the latest gambling news, Minnesota is currently debating on legalizing sports betting. California is in the news, too, for gambling-related activities. The Police in the said state are fighting to shut down casinos that are operating illegally in California. Three criminals have been arrested so far. Their machines and guns have been seized and are under investigation.
Iowa athletes have been caught in the action too. Reports claim that Iowa athletes have been found to participate in betting activities. Needless to say, their participation comes under scrutiny instantly since they are related to the sport. Eight people have been found guilty. This includes former players, active players, and a student assistant. All of them have been found using a third-party account to place their bets.
As Minnesota Police pursue the dua, reports have surfaced to quote that the mid-western US state is running out of time to legalize sports betting. This dates back to the mid of May 2023; however, the fact of the matter is still intact. Supporters say that implementing such a law will help Minnesota earn higher tax revenue and help local teams while reducing the share of the black market.