Sports News
NBA playoffs free pick – Without Big 3, Nets need to go another way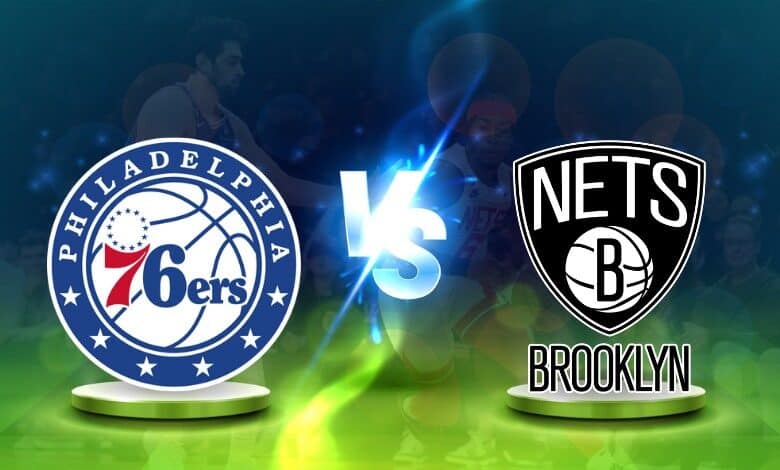 The Brooklyn Nets had quite the grandiose vision when they maneuvered to simultaneously put Kevin Durant, Kyrie Irving, and James Harden on the floor. And like it sometimes does when you have oversized egos that fall apart. So this team had to change on the fly. And thanks to new head coach Jacque Vaughn, they are still relevant. As the sixth seed in the Eastern Conference, they are set to face the third-seeded Philadelphia 76ers in a first-round matchup. Game 1 begins at 1 PM ET at the Wells Fargo Center in Philadelphia. 
In the odds that have been established at BetOnline for this NBA playoffs free pick, the Sixers are laying quite a few points:
Philadelphia 76ers -8.5
Brooklyn Nets +8.5
Over 213.5 Points -110
Under 213.5 Points -110
And remember that you can get explosive payouts on pre-selected parlays when you check out Odds Boosters. 
Superstars sometimes make the road rocky, and in the case of the Nets, everybody got sort of disgruntled, thinking about themselves more than anything else. Harden, who whined himself out of Houston, did the same in Brooklyn and was dealt to the Sixers, where he has thrived in a sense, leading the league in assists this season. We'll get back to him in a minute.
Durant wanted a trade in the off-season and eventually wangled his way out of Brooklyn, but not until he orchestrated the firing of head coach Steve Nash. The moody Durant is in Phoenix now and may ultimately be part of a successful drive by the Suns. 
Then there is Irving, who brings controversy with him wherever he goes. Most prominent this season was his alleged anti-Semitism, which got him suspended and probably punched his ticket out of the largely-Jewish borough.
Vaughn, a former NBA guard who has been a good company man, got his chance to elevate from assistant to the head spot during the pandemic when, upon replacing the fired Kenny Atkinson, he took a Nets team that lost the vast majority of its roster and went 7-3 in the Orlando bubble. That should have told team management something, but instead, they hired Nash, who'd had no coaching experience. And it didn't turn out well.
Now the Nets have a team that is moving the ball around better and not dealing with as many runaway egos. And that can't be anything but a positive for the betting sites of the NBA.
Harden, of course, is a guy the Nets' staff knows. He has managed to pull back on his need to score (even though he still tallies 21 a game) to work as the guy who feeds Joel Embiid, the league leader in scoring (33.1), who may win the MVP award. So two players have to occupy Brooklyn's focus. 
That doesn't necessarily apply the other way around. But the Nets are scrappy, and Nic Claxton is no one for Philly (or Embiid) to sleep on. Also, there is a public perception that undervalues Brooklyn because of the absence of the Big 3 and the injured Ben Simmons (acquired in exchange for Harden) as well.
Taking the points in this instance would not be completely out of line. 
There's still time to enter the $10,000 NBA Playoffs Bracket at BetOnline and be eligible for the massive first prize! And don't forget that you can get a 50% Sports Welcome Bonus when you sign up. So what are you waiting for? They take credit cards and every crypto option you can imagine!