Sports News
Sydney Stadium Debuting Before the FIFA Women's World Cup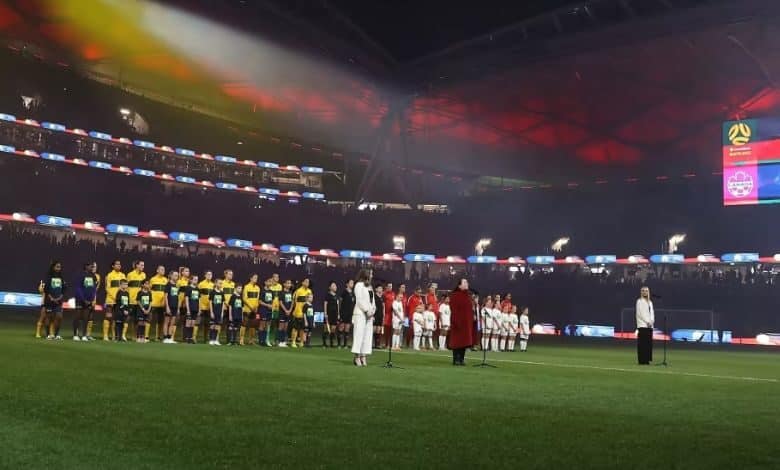 Sydney Stadium underwent a reconstruction last year. It has been less than 12 months, and it is all set to host the upcoming FIFA Women's World Cup next year. The stadium demonstrated its architecture during the first match between Australia and Canada.
The newly reconstructed football stadium has a seating capacity of 42,500. It will be the only completely new venue to feature in the Women's FIFA World Cup next year.
Sydney Stadium is not new in the sports category as it was originally constructed in 1988. The stadium has hosted several tournaments and matches, including:-
A-League Men & Women Grand Finals;

FIFA World Cup Qualifiers;

Finals of the Women's Olympic Football Tournament at the Sydney 2000 Olympic Games.
Australia vs. Canada was the recent match that was organized in the stadium. The friendly match saw Australia go against the Olympic champion team only to come back with a loss of 2-1.
All the teams are warming up to the season of FIFA World Cup 2023 in a similar fashion. The same is true for FIFA betting sites preparing to welcome users with various betting options.
Mary Fowler kickstarted the energy with an opening goal; however, the momentum shifted to Canada after Adriana Leon balanced the board, followed by the lead that gave Canada the victory. Now that the match has concluded, both – the stadium and Australia – look forward to moving on to the next tournament.
Sydney Stadium will host seven matches of the FIFA Women's World Cup. This includes the opening game of Australia.
The delightful artwork across the seats is courtesy of Tony Albert, an indigenous artist. It is perfectly complemented by the state-of-the-art architecture and high-level facilities for players & audiences alike. International visitors will equally enjoy the football experience at the stadium that has been reconstructed to provide a lasting legacy for football far beyond the 2023 FIFA Women's World Cup.
As per the recent sports news, Jane Fernandez, the Chief Operating Officer (Australia) for FIFA Women's World Cup 2023, said it was wonderful to see the stadium open just under a year before the tournament. Jane Fernandez called the stadium high-class by stating that it was also designed with the fan experience at heart.
The experience was first witnessed by a crowd of 26,997 spectators who were present to watch Australia play against Canada in the friendly match.
On the other side, New Zealand is also gearing up for the tournament. The team recently played against Mexico and secured the victory by 1-0. New Zealand played another game against the Philippines today. The match favored New Zealand with the final score of 2-1.
Meikayla Moore and Ali Riley each scored a goal in response to a single goal from Sarina Bolden for the Philippines.
The next match of New Zealand is scheduled on October 09, 2022. The friendly match will be played against Japan.