Sports News
Parimatch and Virtus.pro Renew Their Collaboration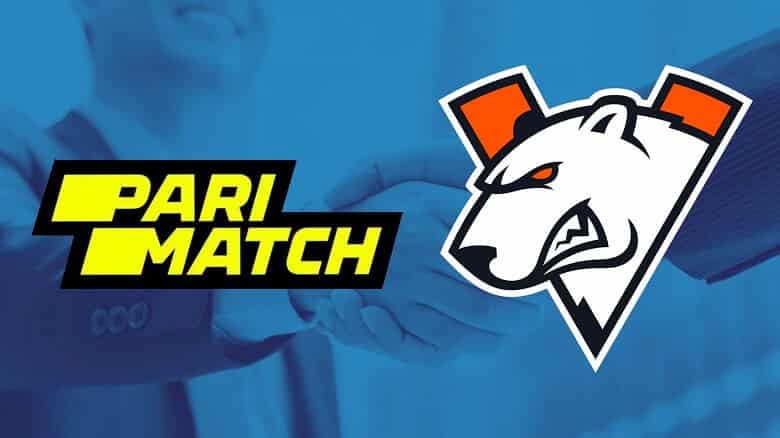 Parimatch, the global bookmaker holding, has entered into a fresh partnership with Virtus.pro, an eminent esports organization based in Russia. Per the renewed collaboration, Parimatch will continue to sponsor Virtus.pro for two more years, as disclosed in the official press release dated December 27th, 2019.
Thanks to the new deal, the branding of Parimatch would be featured across Virtus.pro's website, team jerseys, as well as social media channels. Moreover, the bookmaker would also continue sponsoring the esports organization's Dota 2 rosters and Counter-Strike: Global Offensive.
Talking about the renewal of the collaboration, Parimatch's Head of Esports, Stepan Shulga, revealed that their first huge sponsorship deal has been with Virtus.pro and they are thrilled to continue this collaboration for additional two years. Terming Virtus.pro as one of esports world's most recognizable teams, Shulga added that they intend to support individuals and teams that are fired up for winning and dedicated to entertaining their fans.
On the other hand, the General Manager of Virtus.pro, Sergey Glamazda, also came forward to share their views on the partnership. Glamazda expressed that Parimatch shares their values as well as their vision of future esports. Their joined experience would help conduct even more projects which would be out there for the fans. Talking about their ambitious goals, Glamazda added that they are glad to be working with a trusted partner like Parimatch.
It is important to note that Parimatch entered into a collaboration with ESforce early in the ongoing year to unveil the Parimatch League, where the inaugural winner was the Virtus.pro team. Out of the 75K-dollar prize pool, the winner received 40K dollars. Interestingly enough, the prize pool of the second tournament, which has been scheduled in the first six months of the upcoming year, has been decided as 100,000 dollars.