Casino News
Pariplay enters Ontario market in alliance with Caesars Sportsbook & Casino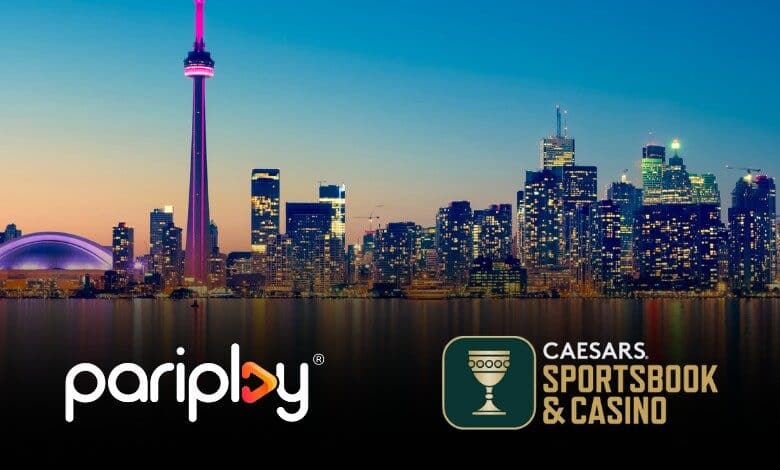 The latest collection of content from Pariplay that is relevant to the Caesars Sportsbook & Casino has successfully gone live. This is in the legally regulated province of Ontario, where online gambling is lawfully controlled. The entity, a premier collector and content provider, is pursuing its objective of expanding its presence in the North American market.
Pariplay is known to have a wide selection of cutting-edge and inventive slots at its disposal. Wizard Games, the company's in-house studio, handles all of this. Currently, the operator operating in Ontario has total access to all of this. This is comparable to the launch of Caesars Sportsbook & Casino in New Jersey, which took place somewhere in the first quarter of 2023.
Caesars Sportsbook & Casino is a division of Caesars Entertainment, and the entity is, without a doubt, the world's leader in online gaming. To its credit, it has gaming experience spanning more than 80 years. Gods of Kemet, Spirit of Mustang, and Wolf Riches are a few of the top games it has to offer. Caesar's connected players get access to everything thanks to Pariplay's ultra-modern Fusion aggregation platform.
As part of its future goals, additional titles will be obtained from third-party vendors and Ignite program members. The purpose of this program is to help independent game developers make better connections with markets around the world. The game titles will include those that have already made an impression on the worldwide platform and those designed specifically for the North American market. This Fusion aggregation platform provides a single means for the delivery of content to offer additional opportunities for operators to generate different sources of income.
Pariplay's Fusion portfolio has more than 14,000 games. These games were bought from more than 100 different vendors. This also includes a group of back-office conversion tools and player retention solutions that help increase player value. This consists of Fusion tournaments and Raffle Rocket and Spin the Wheel competitions. With the assistance of the most recent delivery, Pariplay has taken a step closer to establishing itself as the premier content provider in North America. In this region, it has already been able to secure other substantial deals to provide Fusion platform content.
As per online casino news, Joey Hurtado, the managing director of Wizard Games, says this is a step in the right direction for Caesars Sportsbook & Casino's legal entry into the province of Ontario. Also, it will allow them to connect with a Canadian audience.
According to Shivan Patel, vice president of North America at Pariplay, this is their chance to repeat the success of their business in New Jersey. He believes doing so will open the doors for further expansion as part of their long-term goals.
Matthew Sunderland, Senior Vice President of iGaming at Caesars Digital, believes this is an excellent chance for all connected gamers in Ontario to access the collection of content, including the Wizard Games range.