Casino News
SoftConstruct to Exhibit CreedRoomz at Upcoming ICE London 2022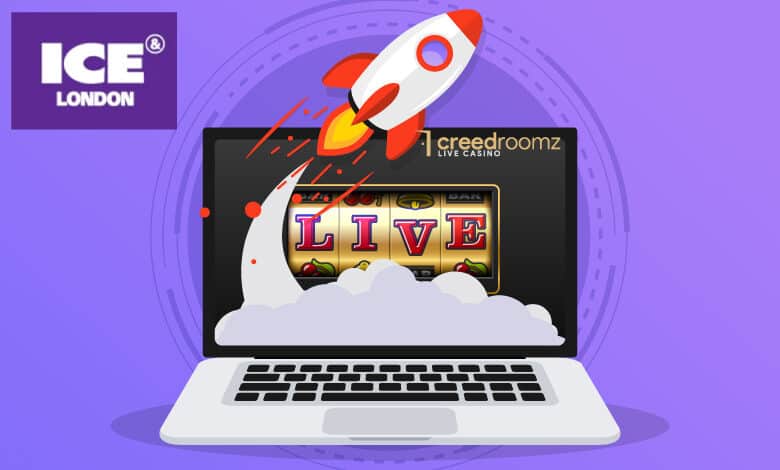 Gaming and betting software provider SoftConstruct is planning to exhibit its CreedRoomz at the International Casino Exhibition. This event will start on the 12th of April and continue until the 14th at ExCel in London. CreedRoomz is a live casino solution developed by the software provider in 2019. This move will give this product the necessary exposure to establish a business in online and regular casinos alike. SoftConstruct expects to meet new and potential partners to launch this product on a large scale. The company is also planning to introduce its new  Hands-Do application capable of running complex algorithms. This implementation could potentially bring the overhead expenses in casinos to the bottom. 
CreedRoomz already offers live casino support to 18 of the traditional games. The list includes popular ones like blackjack, baccarat, and roulette, along with a suite of other games. The roulette table on this live casino offers a 1,300x payout. Moreover, SoftConstuct allows partners to customize their tables. These tables and dedicated halls might open new ways for this growing brand. On top of everything, CreedRoomz offers support to cryptocurrencies as well. This is not limited to the top currencies like BTC and ETH alone. Users can even access CreedRoomz through EOS coins on Suprabet casino.
EOS is the native token of the EOS.IO ecosystem. This advanced coin is among the top 5 cryptocurrencies in the world. The network offers gilt-edged features to increase the performance and scalability of the network. The project offers an efficient and much more compatible alternative for casinos to establish their business in the cryptocurrency market. While Ethereum processes an average of 15 transactions per second, the EOS.IO network reportedly has the ability to process 10,000 requests. If you're looking for the best EOS casino, visit the linked article to learn more about it.
Suprabet is one of the early adopters of the CreedRoomz live casino solution. Moreover, this casino also offers crypto support for the live casino feature. The EOS listing on Suprabet has enabled a great many features of online live casinos offered on the platform. It has been stated that CreedRoomz is also looking to establish its businesses at land-based venues. Upon successful implementation, this could open up crypto gambling to a new set of clients. 
Earlier reports stated that the customers of regular casinos used cryptocurrency converters from casinos to convert their fiat money. So, it is hard to overlook such a demand for cryptocurrencies in regular casinos. Implementation of live casino solutions like CreedRoomz would only make cryptocurrencies much more accessible than they are now. Although BTC and ETH are currently more valuable, cryptos like EOS could dominate such a market given their scalability, speed, and affordability.