Casino News
Space Wars 2 Is Here With New Features And Favorite Extraterrestrial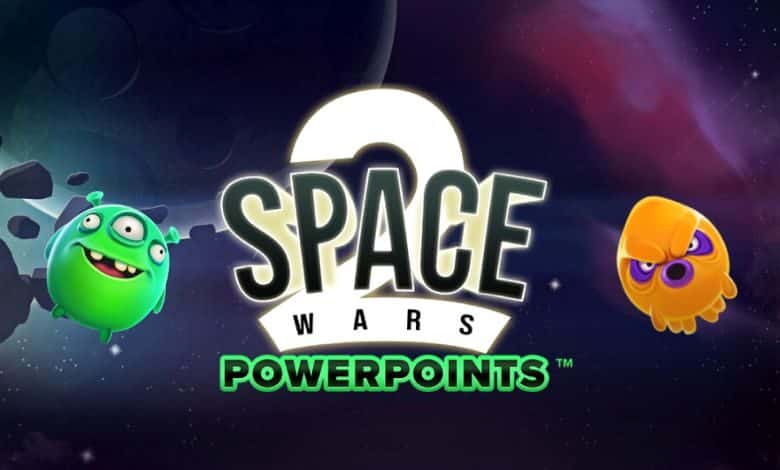 NetEnt has launched a new slot with high volatility, Space Wars 2 Powerpoints. It features all the favorite extraterrestrials and unique symbols. Players who win are sure to take home a huge reward with them. Sequel to the original Space Wars, it comes packed with features that take a player to the next level and help them win rewards.
Combos are the part of symbols that also include Zappers, Blasters, Wilds, and Bombs. Landing them on columns or rows creates excitement that does not level down, just like the game. Winners return for something higher, while others return for the fun they had a couple of moments ago.
Days away from the game seem years as the galaxy has a lot to offer. For instance, landing Blasters on Columns/Rows removes all the symbols except Wilds and feature symbols. It is triggered after a 4-symbol horizontal match comes to play.
Every symbol takes the player closer to the reward, including going to the next level. A powerful symbol awaits those who can land Zapper, Blaster, and Bomb symbols adjacent to each other.
Features are not hard to activate. High volatility ensures that players win big no matter how long it takes for the game to reach that point. Low volatility is a case supported by a few as more players get rewarded. Those who want to win big go for slot games with high volatility. Yes, everything is still about excitement, and that is how it should be.
The Powerpoints feature fuels the game, enabling players to collect the meter at the top of the reels. The collection then moves to the next level and increases the win multiplier.
James Jones, the Head of Business Development at Evolution, expressed excitement with the sequel's launch, saying it would be coming to the market this year. A definite date is awaited, especially by those with a special place in their hearts for Space Wars.
Space Wars 2 Powerpoints have everything a player could ask for: the excitement, characters, features, and graphics. It is truly an adventure to play the game.
Amid all such launches, there is a crucial need to know that online crypto casinos are safe, provided the operator is duly approved and recognized by the authorities. Crypto casinos offer a lot, from secured transactions to anonymity in the digital space and bank records.
NetEnt has banked that portion very well. The original version of the game did a fabulous job in the market. It is now time for the sequel to spread the magic beans. Space Wars 2 Powerpoints brings a lot of ETs and features that will take space by storm. Playing it would be an experience worth remembering.