Gaming
How Popular is Online Gambling in Finland?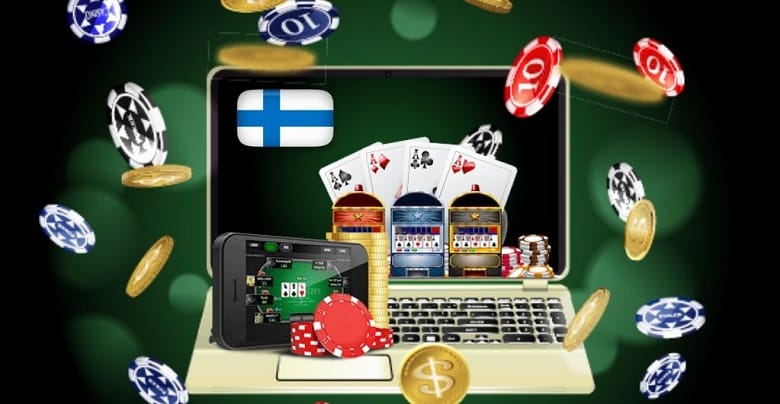 To say that online gambling is "popular" in Finland would be an understatement. Indeed, the gambling scene of Finland throbs with excitement and online gambling is almost a part of the life of the Finns. However, the number of local casinos that offer online gambling facilities are limited, although that does not beat the enthusiasm for gambling. Besides, the catalog of online gambling games is pretty extensive and allows the player to choose among lottery, slots, and table games like poker, baccarat, roulette, and more. The online casinos of Finland feature a host of Casino bonus offers and attractive packages too.
Read on to find out more about the online gambling scenario of Finland.
The online gambling scenario of Finland
The Finnish government runs a monopoly to monitor online gambling activities. Currently, the online gaming and gambling market is apportioned into three state-controlled and owned entities that include Fintoto Oy, Oy Veikkaus AB, and RAY. The Lotteries Act governs online gambling activities in Finland. The Finnish Slot Machine Association, RAY, supervises online casino table games and slot games. Veikkaus is in charge of the lottery, bingo, and keno games, and Fintoto handles the online betting games. The profits accrued from the online gambling activities in Finland are used for the noble purpose of funding research in arts, science, education, and for sponsoring sports events and recreation. The online gambling scene of Finland is composed of the following elements:
1. Finnish online casinos
The only legal online casino in Finland is Veikkaus.fi that offers casino table games and slot games by PlayTech, Yggdrasil, and NetEnt. The players need to be residents of Finland, and the players must provide their Finnish bank account details, national identification details, and social insurance number.
2. Finnish online slots
The popular slots of Finland feature a wild variety of games that include Gladiator Jackpot, Neon Staxx, Winning of Oz, Vikings Go to Hell, Starburst, and more. These slots are predominated by NetEnt, Yggdrasil, and PlayTech.
3. Finnish online casino games
The most popular online casino games of Finland are American Roulette, Craps, Punto Banco, and Blackjack, as well as variations of Poker like Stud, Texas Hold'em, and Omaha. The other popular online casino games are playing scratch cards, lottery, and betting on dog racing and horse racing.
4. Finnish casinos
The two legal casinos of Finland are Casino Helsinki and Paf Casino. Casino Helsinki has more than 300 slots, a giant poker room, a sports betting bar, and live gaming tables. Paf Casino features more than 60 slots and 3 live gaming tables.
Is online gambling popular in Finland?
There are hundreds of aficionados of online gambling and gaming in Finland, and one will always find a host of active Finnish players at online casinos. One of the reasons behind the popularity of online gambling is the huge rewards and lucrative payouts at the casinos of Finland. The Finnish love to luxuriate the ripples of excitement that ensue from winning and the freebies offered at the casinos of Finland are too generous and tempting to resist. From chasing the adrenaline to raking in a handsome fortune, the popularity of online gambling knows no bounds in Finland.
The most popular online casinos and gambling games of Finland
The top-ranking, reputed, and trustworthy online casinos of Finland are:
Rizk Casino that offers 200% up to 100 dollars/euros and free spins.
SLoty Casino offers 1500 dollars/euros and 300 free spins
888 Casino offers 1500 dollars/euros as a welcome bonus
Betsafe Casino offers up to 1000 dollars/euros
Genesis Casino offers 100% up to 100 and 300 free spins
The most popular and entertaining online casino games in Finland are:
Blackjack
Roulette
Progressive jackpot slots, and more.
Conclusion
Finland has nurtured an affinity for casino games for ages now. Even the rules have changed, and technology has revolutionized the casino industry, yet nothing can stop the Finnish from pouring in by thousands at the online casinos to indulge in gaming and gambling adventures. Online casino games are incredibly popular in Finland and will continue to be so in the upcoming years.