Poker News
Ronny Bannert Wins Big At The Grand Casino Liechtenstein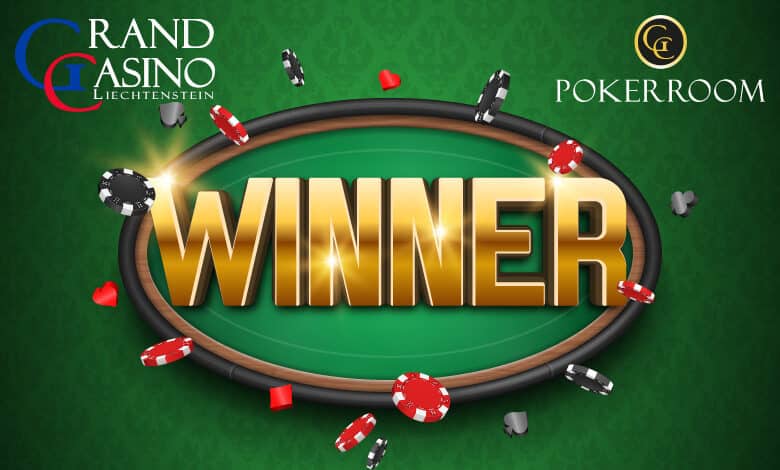 Ronny Bannert won the Low Buy-In Big Stack in CHF 50 + 5 hosted by the Grand Casino Liechtenstein on May 19, 2022. Ronny Bannert was awarded CHF 540 in a game that had minimum cash of CHF 140.
Thirty-five thousand chips were distributed with an increase in blinds every 20 minutes. The number of players to participate was 22, with an additional re-entry of 9 players, adding 1,550 CHF to the pot.
Post conclusion of the game, the next one is scheduled for the night of May 20, 2022. CHF 100 + 20 Ante Aup Tournament will see 20,000 chips distributed with the blind rising time of 20 minutes. It guarantees CHF 3,000.
Following CHF 100 + 20 Ante Aup Tournament, players will stand a chance to participate in CHF 135 + 15 Big Stac Freezeout on May 21, 2022, when a reward of CHF 5,000 will be handed over to the winner. The Grand Casino Liechtenstein publishes the schedule of all its games on its official website and the Poker Facebook Page.
Best online casino games are gaining popularity for the rewards that they offer. The winner goes home with a smile, and surprisingly so do the other players. The reason is that the process in itself is interesting.
Everyone who participates gets something in return. It could be the excitement or getting rid of the stress while engaging in a casino game. Investments have specific returns for traders, and casinos offer the thrill instead. A player could either win big or lose everything.
Many people are moving forward to register on a casino platform mostly because of the loyalty bonuses. Online casinos, for instance, shower free spins and multipliers on players who visit regularly.
New players experience the same level of warmth immediately after they sign up on a platform. The industry is flooded with many websites trying to gain the attention of a potential long-term player. Online casinos extend promotions like welcome bonuses and access to demo sessions for practice in that attempt.
Fiat currencies are accepted as a payment method. On top of that, several online casinos have started accepting cryptocurrencies like BTC, ETH, and LTC, among many others. Find more information about online casinos in detail.
The basic functioning of online casinos takes the industry beyond a specific region. With the adoption of cryptocurrency, online casinos have truly become global operators. There is no middleman involved, and currency exchange is not an issue except when players have to purchase a cryptocurrency.
Deposits and withdrawals occur within a few minutes. Platforms are focusing on reducing the time to finality. Attempts are also being made to increase the accepted list of cryptocurrencies. A minor limitation in that department could prevent many players from registering on the platform. Online casinos are backed by software that has stood tall during tough times to prove that they are transparent and reliable.