Sports News
The Warriors Are Unwilling to Give Draymond a Max Contract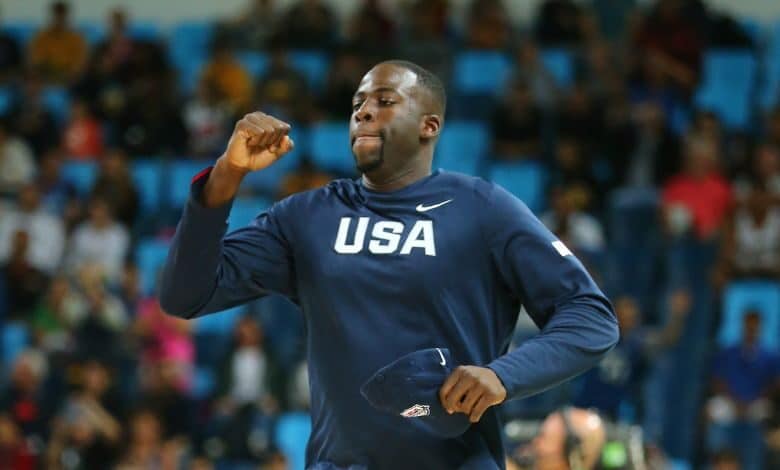 Throughout the last ten years, Draymond Green has been instrumental in becoming a force to reckon with for the Warriors. The quality of his game has been consistently raising the bar and not just living up to but exceeding all expectations. Of late, he has just succeeded in winning his fourth ring with the Golden State Warriors. For the collective team, it is indeed a situation of great pride. 
However, the scenario at the moment, and with Draymond going to be turning all of 32 years old soon, is that his present contract with the Warriors is on the verge of ending. On the 3rd of August, 2022, Draymond Green will be in a position to qualify for signing the next contract. This time, however, it is to be the max contract. This agreement would be binding for the next four years, with him receiving approximately $140 million from The Golden State Warriors, per the commitment. All else said and done, in the coming season (2022-2023), Draymond would be receiving $25.8 million. In the final year (2023-2024) of the contract he signed, the amount agreed upon would be $27.5 million. Green, however, can refuse any kind of contract and simply become a 2023 free agent. 
Nevertheless, the current state of affairs in the Golden State Warriors camp has put them in a real-time dilemma. To further add to their confusion and reason for indecisiveness, they have to conclude the next signing of contracts with Andrew Wiggins, Jordan Poole, and Clay Thompson, whose present agreement terms are also expiring. They are also all-time greats of the game.
In summary, here is the true reason for this entire predicament for the Golden State Warriors. It is tempting for them to retain Green for his above-average record, but the price factor seems to be the real hitch. The online sports betting sites are also going to have a huge impact since the fans place their bets on the NBA champ every year.
Accepting the indisputable fact that Draymond is truly a real asset, being a four-time NBA champ, will he be so effective without the support of his other teammates. The clinching element also under consideration is the fact that would any other team pay him that kind of a high price. For the time being, it seems to be a matter of wait and watch.