Betting News
NFL Betting Odds – It's Monday night in Mexico; will the Niners play their Cards, right?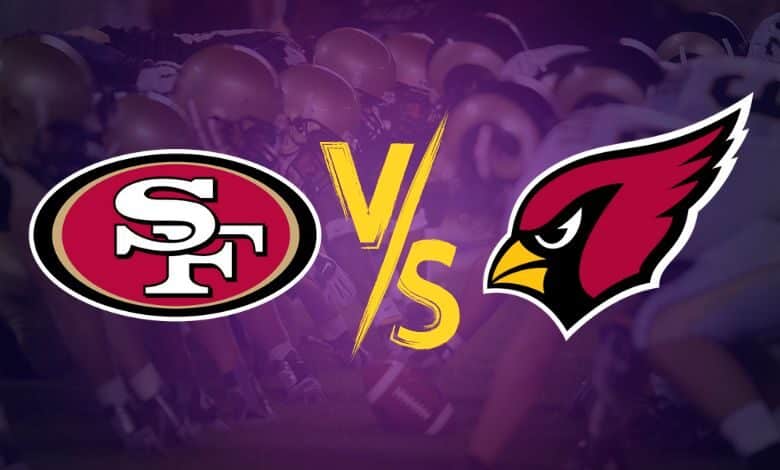 The Arizona Cardinals (4-6 SU, 5-5 ATS) are by no means out of the race for a wildcard or, for that matter, the NFC West title. Of course, they have to win these games that are played within the division. And one of those games, which brings tremendous opportunity, takes place on Monday night against the San Francisco 49ers (5-4 SU, 4-5 ATS). The site is neither Glendale nor Santa Clara. Instead, it's Azteca Stadium in Mexico City.
Kyler Murray has been dealing with a hamstring issue. It kept him out of last week's game against the Los Angeles Rams, and the Cards were probably fortunate that Matthew Stafford was out and was replaced by backup John Wolford. So the latest word is that Colt McCoy will get the start for the second straight week. 
Last year McCoy started against the Niners in place of an injured Murray and completed 22 of 26 passes for 249 yards. What the Cards did in that game was getting a lot out of the receivers once they caught the ball, and using the screen game, they were able to tame the Niners' pass rush.
So McCoy, who is known as a very prepared backup, brings a different angle than Murray, although the Niners won't necessarily be surprised by what he does.
If he does well, the Cardinals won't be all that surprised, either. He led his team to a 27-17 win over the Rams last week, completing 26 of 37 passes.
He's got some receivers to work with, although it's a challenge getting them all on the field at the same time. For this game, Marquise Brown is still a game-time decision, and DeAndre Hopkins has been listed as questionable. Zach Ertz, as you may have heard, has a knee injury and will not play for the rest of the season.
In the NFL betting odds posted for this Monday night game by the people at BetOnline, the Niners are the solid favorites:-
San Francisco 49ers -10
Arizona Cardinals +10
Over 43 Points -110
Under 43 Points -110
There may be a bit of a payback angle in this one, as the Niners were swept against the Cards last season. As we have mentioned, McCoy was behind center for one of those games. But this San Francisco team has a bit of a different look to it. The ground game, which has always been one of Kyle Shanahan's staples, is more formidable by all indications. 
Even though Jeff Wilson was dealt off to the Dolphins, they made the huge trade to bring in Christian McCaffrey, and now they have gotten Elijah Mitchell off the injured reserve list. He began to pay immediate dividends against the Chargers, with 89 rushing yards. And with McCaffrey's versatility, there is less of a need to use Deebo Samuel in the backfield, giving him a chance for more snaps as a wideout.
The biggest obstacle for this Arizona team will be penetrating the 49er defense. Up front, they're strong, as they give up only 3.4 yards per rush attempt. They bring pressure, which is not a "bend but doesn't break" philosophy at work. These guys don't bend a whole lot; in fact, the Niners have allowed fewer yards than any other team in the NFL. 
We're okay with going under the total here, but the line moving from eight points eventually ten worries us about backing the Niners here and eventually the affect the odds at NFL betting sites. McCoy has demonstrated that he is better than just a "game manager" for coach Kliff Kingsbury, and even though the absence of Ertz will be felt, we're not sure the Niners can pull away here.
BetOnline has a lot of great things ready for you when it comes to Monday Night Football. How will the playmakers do? You can wager on it with Prop Builder. And if you are looking for a little extra payout on your parlay betting, Odds Boosters really blows everything else out of the wager. They make it very easy to open up an account. Just use your credit card, or choose from all the crypto options they have to offer, including Bitcoin!