Poker News
The thrilling arena of Knockout Tournaments in Bovada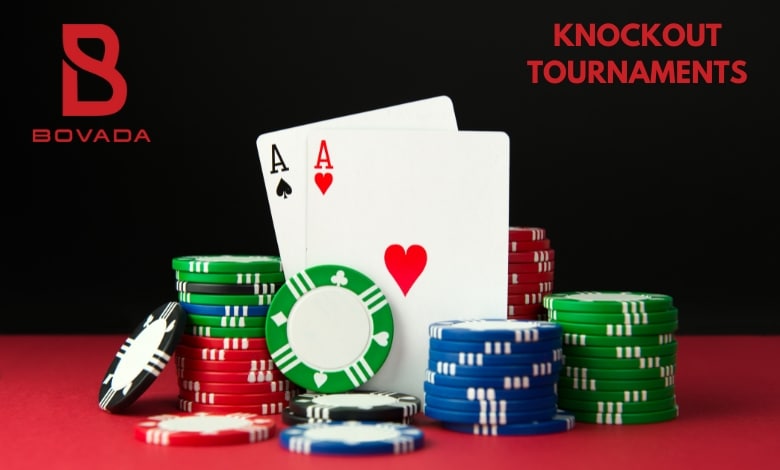 The Knockout Tournaments in Bovada is an electrifying realm, where excitement and rewards collide. The scenario becomes all the more satisfying when, through competitive playing, a player finds himself being the beneficiary of bounty prizes, as well as cash. This pans out if one is able to remove the competition one by one. As far as the poker client goes, there is Knockout, as well as Knockout Sit and Go, along with progressive knockout games being played out. 
Knockout Tournaments are supposedly the best bitcoin poker game.  In the Knockout Tournament, every time a player manages to oust a single competition, there is a cash bounty waiting for him. In the case of a $5 Knockout event, there is a buy-in amount of $25, with a $2.5 added on. The breakup has $20 going toward the basic prize pool and $5 going toward every gamer's bounty. The balance amount of $2.5 goes towards the tournament fee. In the case of a winner, he comes in for an added $5 in the form of a bounty going to them. 
As for the Knockout Sit and Go tournament, it has the participation of six, up to eighteen players in one game. Then there is the progressive knockout tournament (PKO) which introduces further thrills. The bounty, in the case of every player, goes up with him, removing the competition. In this scenario, a $10 Knockout event comes with a buy-in amounting to $30, with an added $3 thrown in.
Here the breakup accounts for $20, which is transferred to the prize pool, with every gamer bounty being $10. The balance amount of $3 goes towards the tournament fee. With every exit of a gamer, the amount of bounty due shows up, thus lifting the overall bounty amount. The winner, in this case, gets the amount of his own bounty. The tournaments promise to keep a player on his toes.