Poker News
Adda52: The No. 1 Online Gaming Destination for Poker Players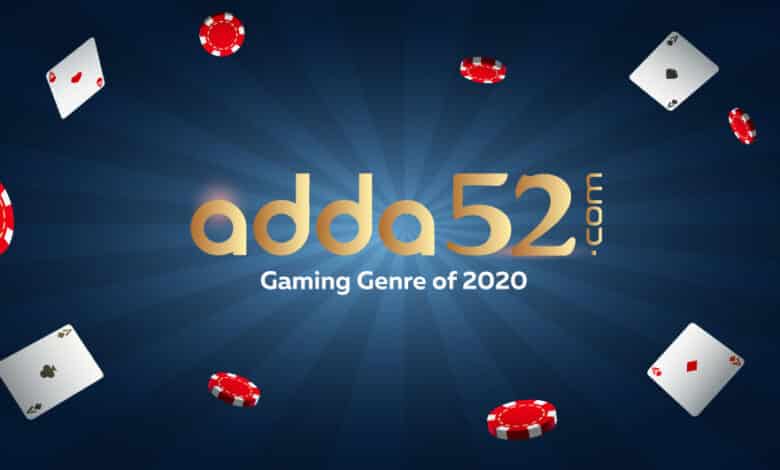 Casino games have always tempted people to make instant cash. Most of the casino games require a set of skills to win, while some are based on your luck. Poker is one of those skill-based games that stands out from the rest. Though a lot has changed in casino gaming with a change in time, what has not changed is the excitement and fun it brings to the players.
As with everything, the technological revolution has brought gaming evolution. With casino going online, emerged an industry that caters casino players. Gone are the days when you needed to visit a casino to enjoy poker and other games. Now, anyone can participate in these games via mobile apps or websites anywhere, anytime.
Adda52 is the largest online poker website in India, where players get a chance to win huge money by participating in online poker tournaments. The site provides an array of options to players such as playing at freeroll poker tables if they are new to the game or at real money poker tables if they are pro.
The Most Popular Gaming Genre of 2020 https://t.co/7Z3bVknPDb#strategygames #PUBG #OnlineGames #CardGames #Poker #OnlinePoker #PlayPoker #Games #Adda52

— Adda52 Poker (@Adda_52) September 1, 2020
Poker is basically a strategy game and what makes playing it fun are simple game rules. After the cards are served to poker players, it takes skill to win the game. Unlike other casino games, poker demands extraordinary mental flexibility. By reading what is there in other's minds, anticipating their next move, analyzing the situation of the game quickly, and making prompt decisions, you can easily beat your opponent.
After being the luxury for westerners and Europeans for so long, the technology has caused the casino industry to expand beyond the continents it belongs to. This is giving people from countries like India, the privilege of enjoying casino games from the comfort of their homes.
To wrap it up, poker is more rewarding than what it seems to be. It not only rewards you in cash or other prizes but also with behavioral skills needed in daily life such as controlling your emotions, staying focused in critical situations, and being able to find solutions to problems.
Adda52 rewards poker winners in cash, but there are other exciting prizes to win as well, like electronic products and travel packages. With online gaming platforms like Adda52, it could be time for you to become the next Poker Pro.