Sports News
FIFA World Cup Qatar 2022: Switzerland vs. Portugal Prediction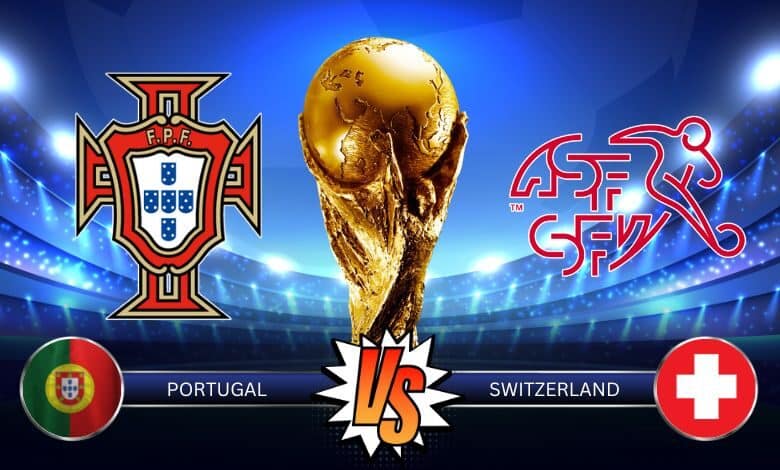 The FIFA World Cup 2022 Round of 16 means a lot to Switzerland and Portugal. While Cristiano Ronaldo's side has only made it to the quarterfinals once since 1966, Switzerland last advanced to the second knockout round in 1958. History will be written anyway in their next fixture; however, one of the teams will have to conclude their FIFA World Cup journey with a loss in the upcoming fixture.
Portugal carries with it better chances to qualify, despite Ronaldo's form being a concern. Switzerland has a small winning window and higher aspirations to win two consecutive matches in a FIFA World Cup international tournament.
Teams

Portugal

Switzerland

Ranking

9

15

Location

Lusail Stadium, Qatar

Date and Time

December 7, 2022




12:30 a.m. IST
A team that successfully advances to the quarterfinals will face either Morocco or Spain on December 10, 2022.
Portugal still has some introspection to do following the 1-2 loss suffered against South Korea. The only reason that did not bother Santos was that his side had already qualified for the next stage. It comes back to his men now, as reports say that Ronaldo's form is a worry among the squad. He only has one goal to his name, coming from the 65th-minute penalty against Ghana.
Fernandes balances his out-of-form phase to give a winning edge to Portugal. We can only hope that Fernandes, who scored twice against Uruguay, including a penalty kick, can maintain the momentum he gained there.
Switzerland shares the stats with its opponent and stands in the second position only because of the goal difference. Switzerland has scored a total of four goals and conceded the same number. Shaqiri, Freuler, and Embolo have at least one goal each in their names.
Losing 1-0 against Brazil, while still a loss, is commendable considering Brazil delivered a brutal 4-1 defeat to South Korea in its Round of 16 fixture of the tournament. The defensive stretch will be tested to its core against the attack led by Ronaldo and Felix with the assistance of an in-form Fernandes.
Some of the best FIFA betting sites claim a 2-1 victory for Portugal over Switzerland. One may, however, expect additional goals from each side to bring the tally to 3-2 in favor of Ronaldo's Portugal.
Portugal has a winning window of 51%, and Switzerland has a winning window of 22%. The remaining is for a drawn result, meaning the game can even move to penalty shoots.